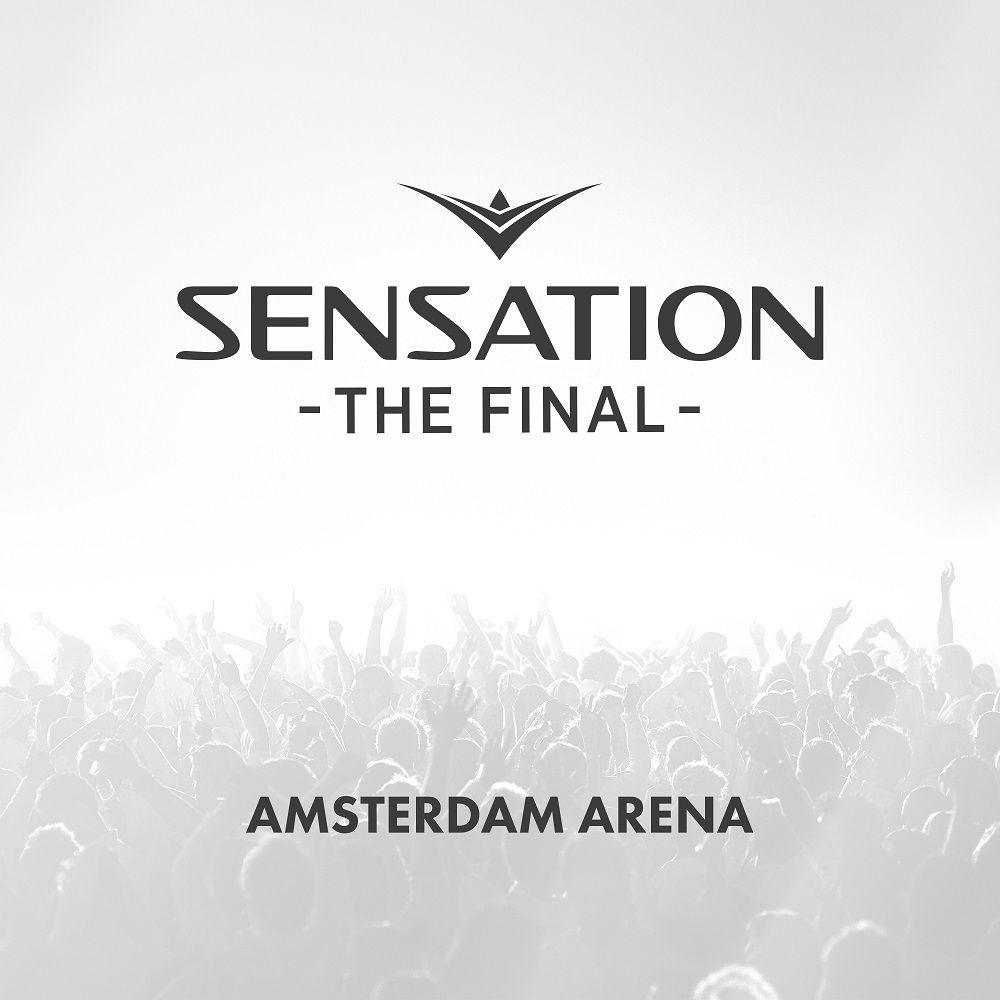 Various Artists - Sensation 2017 – The Final Album
On Saturday, July 8th 2017, the very last Sensation will be held in Amsterdam. With 'The Final' as the theme, the Amsterdam ArenA will be transformed into the biggest nightclub on earth for one last time.
As the tradition goes, we will once again dazzle all your senses with a brand new album: "Sensation 2017 – The Final".
What began eighteen years ago as a one-off is now a worldwide phenomenon, selling over more than 100.000 copies across the globe. Committed to innovation and excellence, we have created new musical journeys every year, guiding you through our perfect, snow-white world. And now we are extremely proud and thankful to show you our final product.
One final album,
One final megamix,
One final tribute to the biggest sensation legends.
Expect two mixes filled with the best dance has to offer. Expect tracks by Martin Garrix, Hardwell, Skrillex, Armand van Helden, Chocolate Puma, Don Diabo, Bakermat, Tiesto, Faithless and many, many more.
Of course, we couldn't say goodbye without Fedde Le Grand. He's the DJ with the most Sensation performances to his name worldwide. So, for this extraordinary occasion, Fedde has made a special mix of Sensation's greatest hits from both the past and present.
Let's go out with a bang.
Sensation 2017 -The Final- is now available on iTunes as pre-order and from Friday July 7th 2017 available on all stores. Order your album here.
www.beyourselfmusic.com / www.sensation.com
TRACKLISTS
CD1 – Sensation The Final Part 1
Martin Garrix & Brooks – Byte
Hardwell – Party Till The Die
Don Diablo – Cutting Shapes
Bakermat – Baby
Joe Goddard – Music Is The Answer (Hot Since 82 Remix)
Franky Rizardo – Same Man
Kryder & Roland Clark – Unity (Sensation Chile Anthem 2017)
Thomas Newson & Will K – Saxxo
Armand van Helden vs ANOTR – Funk Phenomena
Funkerman & Cooperated Souls – Work Your Body
Shermanology – Silly Games (Dennis Quin Remix)
Rene Amesz – I Feel Bass
Klangkuenstler – House Nation
EDX – All I Know
Chocolate Puma & Pep & Rash – The Stars Are Mine
Pandaboyz & Nano Bites – Mumble
Tiësto & Sevenn – BOOM
Roulsen – Rumble
Chris Lake – I Want You
Brohug X Moby – Natural Blues
D.O.D – Sixes
Skrillex & Habstrakt – Chicken Soup
CD2 – Sensation Megamix by Fedde le Grand – Highlights
Fedde Le Grand – Rhythm Of The Night
Ida Corr & Fedde le Grand – Let Me Think about It
Fedde le Grand & Mr. V – Back & Forth (Fedde's Future Funk Remix)
Fedde Le Grand – Dancing Together
ATFC presents OnePhatDeeva – In And Out Of My Life (ATFC Original Vocal)
Fedde Le Grand VS Ian Carey – Keep On Rising
Fedde Le Grand & D.O.D – Love's Gonna Get You
Fedde le Grand – Put Your Hands Up For Detroit
Deniz Koyu – Tung!
Fedde Le Grand and Sultan + Ned Shepard – No Good
Grooveyard – Mary Go Wild!
Fedde Le Grand – Metrum
Faithless – Insomnia (Fedde Le Grand Remix)
Energy 52 – Cafe Del Mar (Marco V Remix)
Marco V – Simulated
Wippenberg – Pong (Tocadisco Remix)
Age Of Love – The Age Of Love (Jam & Spoon Watch Out For Stella Mix)
CD2 – Sensation The Final Part 2
Felicity & Thomas Feelman – Together
Throttle – Hit The Road Jack
Weiss – You're Sunshine
Mr. Belt & Wezol – Good Times
Marco Lys & F-Man – Shaking My Believes
Bout – A Better Soul
The Dirty Code & Skyknock feat. Bettina – Find Me Again
Kideko – The Jam
Steff Da Campo, The Antidote – Home (Magnificence Edit)
Shanahan & Sonny Noto – Intuition