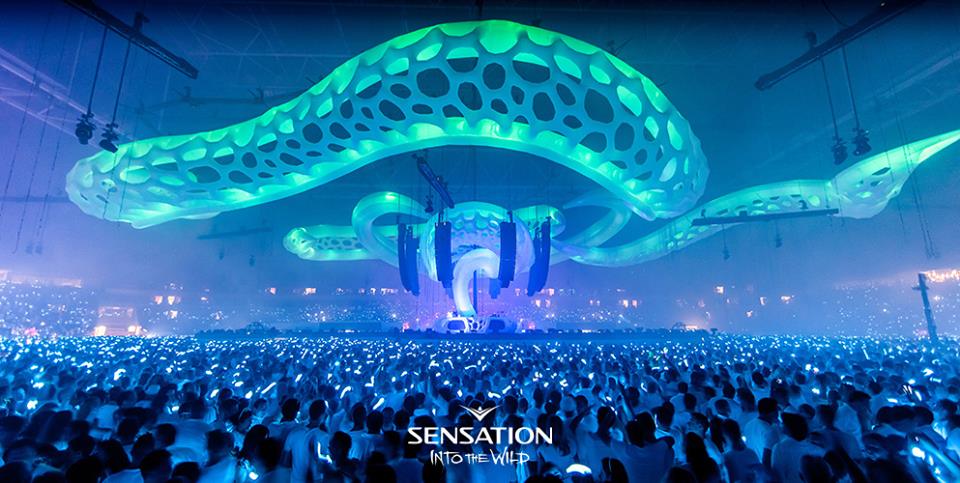 SENSATION AMSTERDAM SOLD OUT
The world première of Sensation 'Welcome to the Pleasuredome' is sold out. The 40,000 tickets that went on sale at 10:00 am were sold in a blink of an eye to an international public from no less than75 different countries. On July 5th, the Amsterdam ArenA will be transformed into an adult playground, with a show that will be a culmination of sensations and an epic night full of entertainment, with a host of top DJs and thousands of dance lovers.

"It's great to see Sensation sold out again so fast and to so many nationalities," said Duncan Stutterheim, co-founder of Sensation. "Sensation continues to be a strong brand and we are proud of that. If we're in Taiwan, and 20,000 Taiwanese visitors dressed in white are going wild, it's pretty amazing to realize that all of that originated in a small country like the Netherlands. Patrons know that we want to outdo ourselves every single year, and I believe that's our strength."

Top DJs for Welcome to the Pleasuredome
The Amsterdam ArenA will be the stage for top DJs on July 5th. Traditionally Mr. White will be opening the show in a spectacular way. After that, the Dutch DJs Chuckie, Nicky Romero and Martin Garrix will be taking their places behind the turntables. Belgian duo Dimitri Vegas & Like Mike and the Australian sisters NERVO complete the line-up.

The latest edition of Sensation will electrify visitors with a night of temptation and pleasure, while Sensation will be unveiling its highest stage ever. This set, together with lightshows, dancers, pyro-artists, acrobats and a line-up featuring top DJs will be a whirlwind for the senses. It is also the first time Sensation will build a set that can be used for outdoor events, so future editions can be hosted outdoors. The 'Welcome to the Pleasuredome' stage will travel to the Middle East for its first open-air event ever by the end of the year.
Sensation travel
Sensation still has a limited number of travel packages available. These package deals include one or more nights in a hotel of your choice, a Sensation ticket and transport to and from the ArenA. Go to www.sensation.com/travel for a complete overview.

Sensation & 10,000 Hours
Sensation supports 10,000 Hours, a foundation that inspires young people to donate their time to do something positive for others. Each sold ticket donates € 0.50 and Sensation then doubles that amount.

About Sensation
What began in 2000 as a one-off event in the Amsterdam ArenA is now a truly international phenomenon that has toured more than 30 countries and welcomed more than two million visitors. Sensation lives up to its reputation every time, with themes that really get the public involved thanks to the all-white dress code. The Sensation concept has won awards for 'best event of the year' in countries such as the Netherlands, Germany, Australia, Brazil and Denmark. Sensation uses the positive power of music and dance as a universal language that connects millions of people around the world.