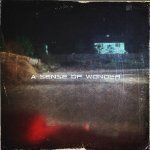 Herr - Sense of Wonder
Barcelona based Herr is next up on the ever essential No.19 Music with another fantastic EP of gorgeously deep, yet driving house tracks. His originals come with a pair of stunning remixes from Hector and Nitin that confirm this is another vital package.
Herr has been involved in the scene for ten years now, always innovating behind the decks. Initially a key founder of top European event series FACT, he now plays solo from fabric in London to Watergate in Berlin via Warung in Brazil. Production wise he is just as on point, with many big names dropping tracks of his which have come on the likes of Serialism, Heisenberg and Yakazai. Always versatile and technically skilled, this EP once again shows how vital his records are.
Grabbing your attention immediately, 'London Express' is an expertly programmed house groove with slick drums and smooth percussion encouraging you to cut loose. Warm synths radiant out from the centre and the looseness of the hi hats is impossibly infectious—this one is sure to get whole floors under its spell in no time.
Label co-owner and talented DJ / producer Nitin then steps up to remix, going for a spaced-out feeling with delicate little synth hooks laid over prickly and kinetic drums. It's visceral yet filled with feeling and is a perfect accompaniment to the original mix.
The excellent 'November Rain' is another super smooth and frictionless deep house groove with exquisitely jazzy hi hats dancing above the subliminal drums. The whole thing is sensual and fluid and deft little synth daubs only add to the electronic funkiness. The last standout original is 'Sense of Wonder', another wonderfully compelling house tune with masterful drums and supple synths working you into a truly heady state.
Remixing this one is Vatos Locos founder and esteemed Mexican producer Hector. Always coming correct with his own fresh sound, this time out he flips the cut into a high pressure house track filled with synth intensity and lots of spooky atmosphere.
Once again here No.19 Music has delivered a stellar release, one you're likely to be hearing all summer and beyond.
Tracklist:
1. London Express
2. London Express (Nitin Remix)
3. November Rain
4. Sense of Wonder
5. Sense of Wonder (Hector remix)