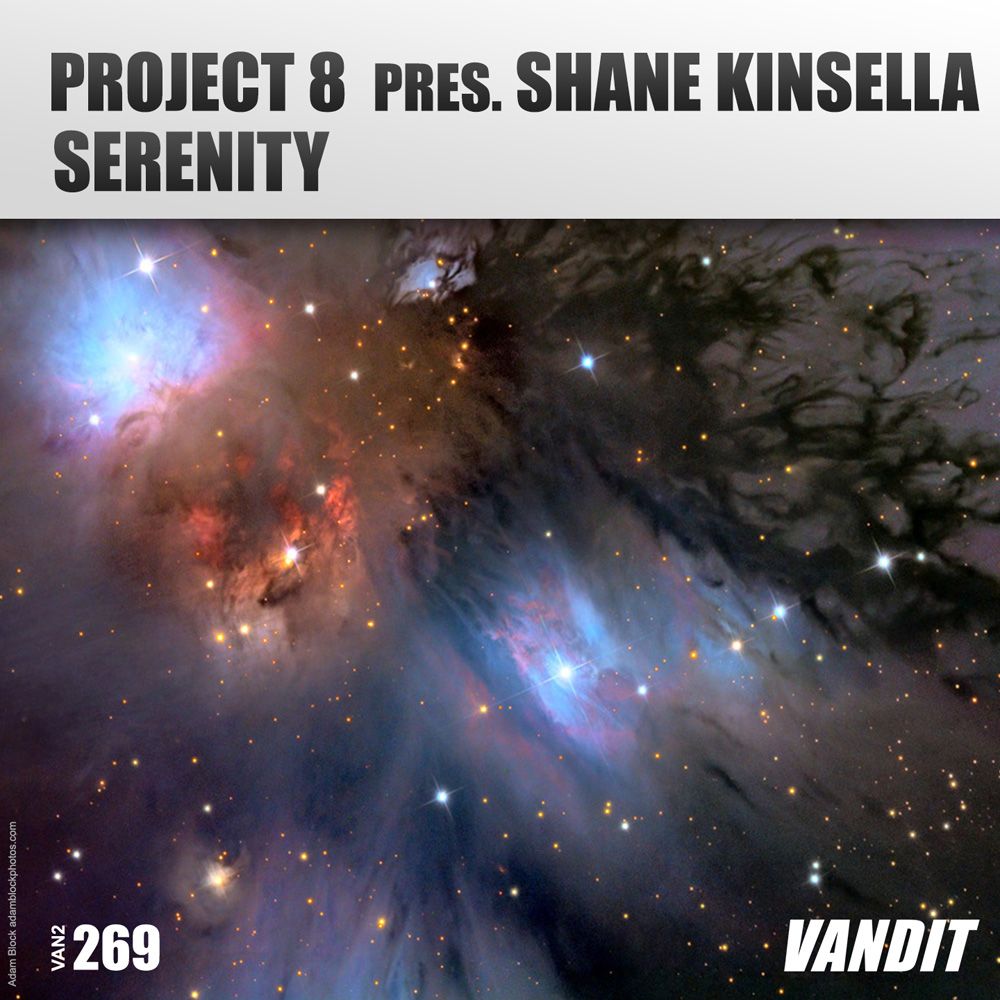 Project 8 pres. Shane Kinsella - 'Serenity'
His first notch on the VANDIT discography this may be, but 'Serenity's far from Shane 'Project 8' Kinsella's first run around the trance bloc. Registering on its radar with ever-increasing frequency over the last few years, releases like 'Break My Fall' (alongside Linnea Schossow), 'Blood Drunk' and 'Willy Wonka' have seen the Dubliner hit high gear.
What Shane's brought to VANDIT's door this May is something fashioned at the more cultured end of the genre's spectrum. Radiating cool at every production turn (and owing a fair bit to the Sasha & Digweed's less-is-more school of production), get ready for 'Serenity'.
Crunchy percussion loops, driving beats, and its wistfully calling "all the things" vocal hook all make their presence felt well within the first minute.
Adding more texture, its atmospherically charged midpoint sequences feed thrilling FX sweeps, and some of the most dramatic bass drops you'll hear all summer into the track. Those are reinforced by affecting chord and pad structures and myriad dazzlingly sub-melodies which "phase rather than arpeggiate" (say DJ Mag in their 8.5/10 June issue review) 'Serenity' "to prog-trance glory".

'Serenity' sails in download stores today. Add it to your mp3 collection via Beatport here: https://www.beatport.com/release/serenity-project-8-pres-shane-kinsella-extended/2011563
Tracklist:
01: Project 8 pres. Shane Kinsella – 'Serenity' (Original Mix)
www.facebook.com/project8officialmusic
www.soundcloud.com/project-8-1
www.twitter.com/project8music
www.vandit.com
www.soundcloud.com/vanditrecords
www.adamblockphotos.com