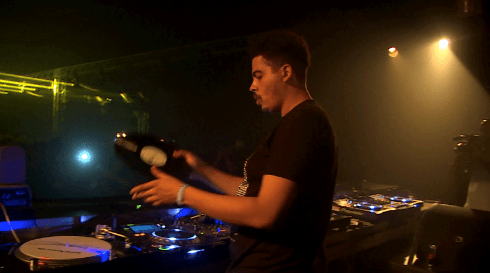 Seth Troxler in Annie Mac's Superstar DJs
Last night on Channel 4, broadcaster and DJ Annie Mac unveiled episode 2 of her brand new documentary series, where we see Annie enjoy a never seen before journey with the enigmatic warrior of underground house and techno, Seth Troxler. One of dance music's most recognisable characters, the guy with the big hair and the even bigger personality who doesn't take himself, or life, too seriously, watch Annie as she enjoys never before seen access to Seth playing the world's best parties.
Dance music has never been so engrained at the forefront of popular music culture until now. Together with JJ Stereo and the backing of Channel 4 & Ford, Annie will set out to explore the meteoric rise of five of the most successful DJs of our time in this series. She explains, "In 2014 dance music has never been so omnipresent in popular culture, and the DJs at the epicentre of it have never been more revered. I think it's very important that we represented the full spectrum of dance music today". To watch the full episode tune in tomorrow night on Channel 4, at midnight.
To keep up to date on the full series, see here: http://bit.ly/1if52Fo