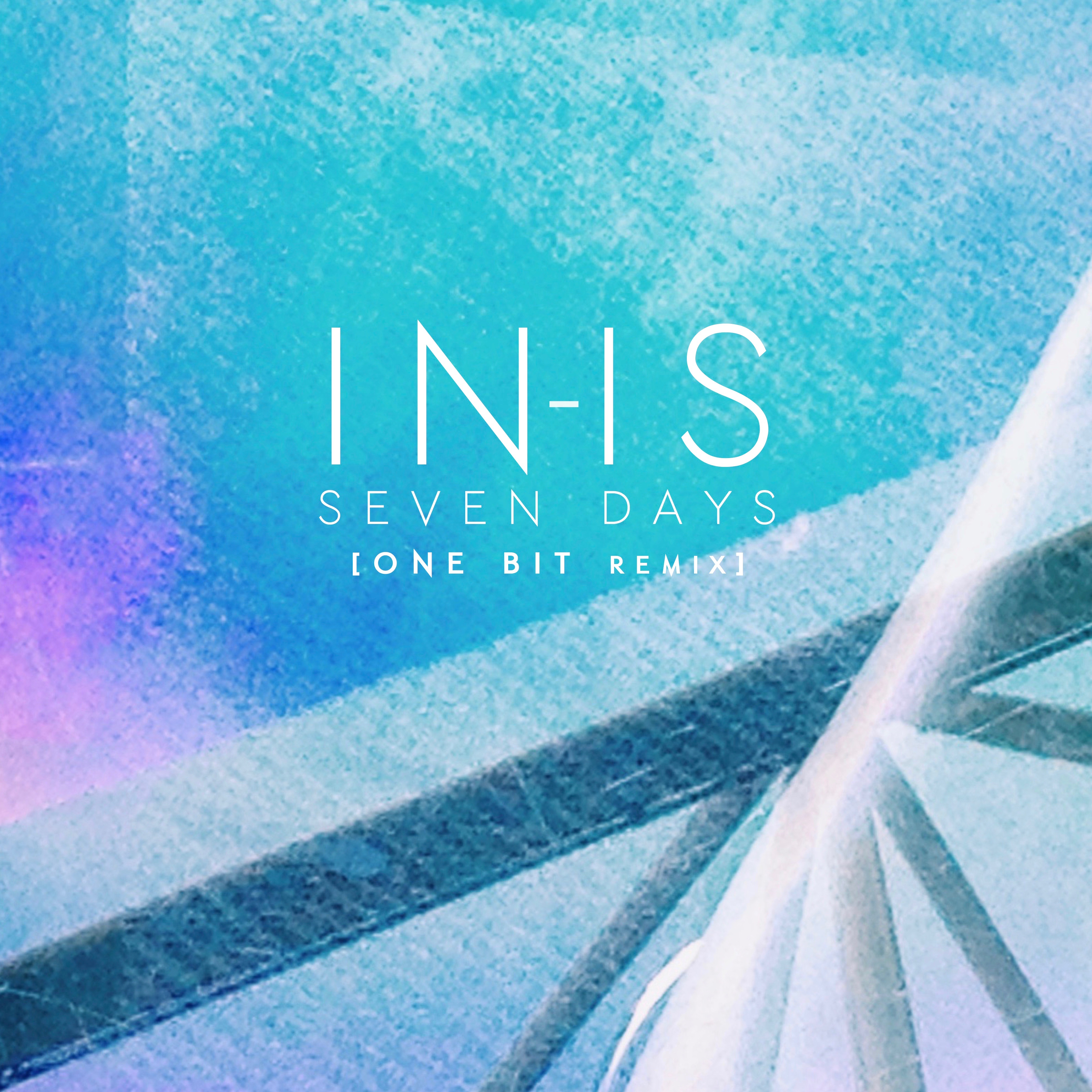 IN-IS - Seven Days (One Bit Remix)
Electronic duo, One Bit, have stepped up to rework IN-IS' 'Seven Days', the title-track from BAFTA nominated composer Sheridan Tongue's debut LP.
One Bit edit IN-IS' stunning composition into a slick electronic remix, seeing drums, warped vocals and other pad effects layered with consideration of the composer's delicate piano motifs, still allowing them to shine.
After years of composing for film and TV, Sheridan is exploring a different side to his artistry with his new music, drawn out of a need to create a body of work which represents something more personal, something which is solely his own. The result is 'Seven Days' – a blissful eight track collection which draws on Sheridan's wide range of musical experiences, from orchestral and electronic to folk-influenced world music. Its music layered with the string swells of Vaughan Williams, splashes of colour taken from Debussy's manuscripts, Stravinsky's bold ambition and the purity of Mozart. All balanced with Sheridan's love of the artificial waves and pulses of electronic music. "I want my music to have a duality so it can mean different things to different people," says Sheridan. "I don't want to impose too strong a single feeling. I am more interested in colours, textures and layers in music over melodies than more traditional aspects of composing."
Sheridan grew up admiring the experimentation of Brian Eno and Kraftwerk. But his most memorable formative moment was opening the gate-fold of Mike Oldfield's Tubular Bells LP and his realisation that this one man had played all the instruments in his own studio. What followed was years of studying and then working in the industry as a producer, remixer, orchestrator and arranger composing for some of the UK's best-loved dramas and documentary series including Silent Witness, DCI Banks, and Spooks, for which he received a BAFTA nomination.
Five years ago he began work on the ambitious TV series Wonders of the Solar System with Brian Cox. By using guitars, drums, electronic and orchestra sounds he sound-tracked what was to become one of the most successful television shows of recent years. It may have been Brian Cox's personal journey and enthusiasm but this project also unlocked something in Sheridan, a musical voice which went well beyond the screen to somewhere else. He wondered if he could write something for himself, so took to the cocoon of his home studio and with his instrument of choice, the piano, began working on what would eventually become 'Seven Days.'
It's an album which voyages through the unexplored, undisturbed vistas, lakes, seas and 'Fjords' of our planet and beyond. The album ends with his manipulation of the mathematical precision of one of J.S. Bach's chorales, 'Chorale Wo Soll Ich Fliehen Hin', broken up and brought here into our time and place. This is not just an album of music it's an album of sounds. Reveling in the secret layers, Sheridan has recorded mystical instruments such as the Indian Dilruba and Japanese hang drums and manipulated them into delicate layers of sound discoverable in these eight movements. "There is space enough in the tracks for listeners to form their own pictures, their own story" says Sheridan. "And for me if they get that from the album then they've totally got it."
This is an album written for those who have enjoyed his past triumphs, his journeying to space or more suspenseful dramas, but it's also for the directors, the producers, publishers, the editors and all who have influenced him.
'Seven Days' by IN-IS will be out later this year. One Bit's remix of 'Seven Days', will be available from July 29.
Stay tuned for more news.