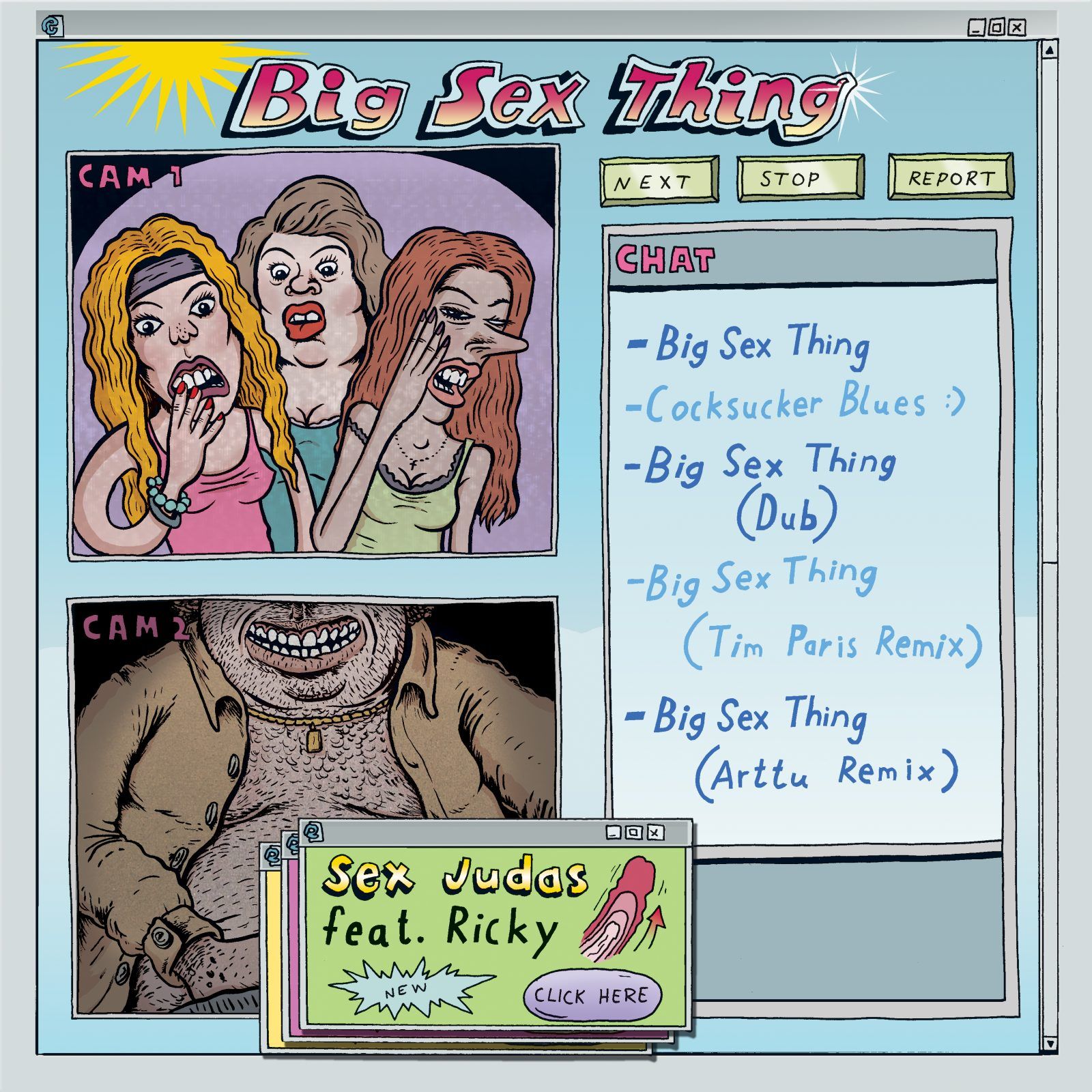 Sex Judas – Big Sex Thing EP
Tim Paris's Marketing Music is back with a lovably off-kilter new release from the sexual entrepreneur and musical vigilante that is Sex Judas and his trusted sidekick Ricky. The label boss himself and Arttu both step up with remixes and all in all this makes for a tongue in cheek release that packs a lot of funky punches.

Sex Judas has impressed with a couple of releases on this label before now, this latest single muses on net dating, chatrooms and swinger sites and adds dashes of acid to dazzling disco beats.

The title track is an organic bit of cosmic disco funk with colourful synths, rubbery drums and quirky vocals that sound much like the best Daniel Whang has to offer. A dub version is also provide for extra drum based fun.

Second track 'Cocksucker Blues' is a slightly deeper but just as inventive track with odd chords, slithering synth sounds and jumbled drums all run through with big guitar licks and libidinous vocal groans. It's spritely and alive and manages to be psychedelic and funky all at once.

Label boss Tim Paris, who served up a dark disco delight with his Dancers LP last year, then remixes 'Big Sex Thing' into a more prickly and apocalyptic track with prickly synths and shooting cosmic lines. It's involving and chugging, funky and naughty in equal measure.

German producer and Clone and Lux man Arttu then remixes in typically dusty house style. His lo-fi, DIY version is all about lumpy drums and intoxicating, heady analogue atmospheres.

All in all this is a standout package that manages to be fun, funky and functional in equal measure.

The original cover drawing is by Flu Hartberg and the promo photograph appears courtesy Sindre Goksøyr.