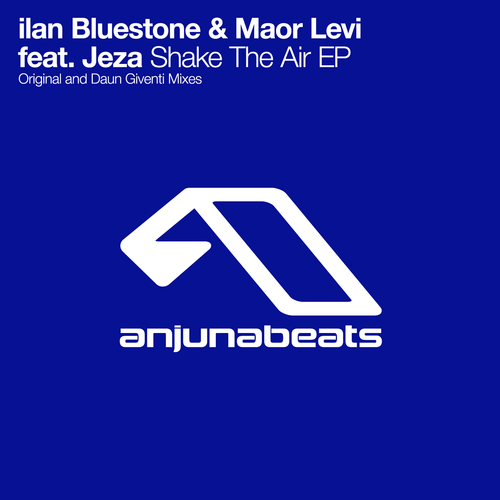 ilan Bluestone & Maor Levi - Shake The Air EP
As two of the brightest talents on the Anjuna roster, ilan Bluestone and Maor Levi's solo outputs have been at the forefront of the trance and progressive scene over the last five years. Having set a high benchmark with 2011's 'On Our Own', the pair raise the bar once again, reuniting for the 'Shake The Air' EP.

Debuted by ilan at the sold out ABGT150 celebration at Sydney's All Phones arena, "Shake The Air" sees the duo team up with Jeza for a high energy vocal hit. An uncompromising electro-tinged affair, "Shake The Air" combines ilan's breathtaking chords with Maor's rich low end for an exhilarating main stage ride.

Having become a favorite in Above & Beyond's sets in recent months, the chunky bassline of "Dynamic" makes for a darker, emotive moment in live settings. Stripped back and unrelenting, "Dynamic" is a dark and brooding club tool, making the melodic moments even more poignant.

A sought after ID from the boys' sets for nearly three years, "You're On My Mind" reflects ilan and Maor's love of groove-heavy trance; layers of percussion and driving bass combine for a volatile dance floor release.

Completing the package is a remix from a new member of the Anjuna family, San Jose's Daun Giventi. Having impressed with the likes of "Sutra" and "Perpetual Motion", Daun applies his head down approach to "Shake The Air" for a thunderous rolling rework.
www.Facebook.com/ibluestone
www.Twitter.com/ibluestone
www.Soundcloud.com/ibluestone

www.Facebook.com/maorleviofficial
www.Twitter.com/realmaorlevi
www.Soundcloud.com/maor-levi-official

www.Anjunabeats.com
www.Facebook.com/Anjunabeats
www.Twitter.com/Anjunabeats