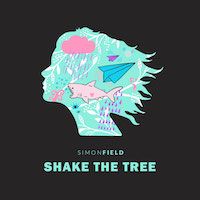 Simon Field - Shake The Tree
Norwegian producer DJ Simon Field returns to Perfect Havoc with 'Shake The Tree'. This follows his previous release on the label, 'Wildfire' which saw support from the likes of Mistajam on BBC Radio 1, as well as KISS FM DJs, Joel Corry, The Dixon Brothers and Apres. 'Shake The Tree' is a classy slice of melodic vocal house with a hint of 90's crossover prog/trance, produced by Simon using an entirely analogue studio set up. It is available to buy / stream worldwide from 25th January on Perfect Havoc. Stream here: https://sptfy.com/N2c.
Simon Field is an award winning producer and songwriter based in Oslo. His recent collaborations and releases include 'La La La' (Discowax, 3 million streams), and 'Broken Wings' (Universal Music, 4 million streams). In total, Simon has generated over 30 million streams on Spotify alone. He's remixed numerous legends, including Erick Morillo, Nina Simone and Kelis, and his music is featured in US TV series such as 'Californication' and 'Ugly Betty', and featured in films such as 'Passengers'.
Simon is also a tastemaker himself with over 220,000 followers for his Ibiza 19 playlist on Spotify and Apple Music.
Simon's production and writing draws influences from early house, soul and funk to recent deep house and artists such as Disclosure and ZHU. He reveals his thoughts behind the new single,
"Shake The Tree is taking a deep dive into a Norwegian forest where normal things appear strange in the light shining through the trees. I wanted to take the listener on a journey and make them feel like they were inside the forest"
Perfect Havoc is a perfect partner for an artist like Simon Field. The forward-thinking independent record label and artist management company is on a mission to discover the freshest talent and the biggest tunes. Its in-demand artist roster, has delivered both crossover and underground club cuts, racking up over 80 million streams, platinum sales awards, big name remixes and releases on the likes of Kitsune, Ministry of Sound, Polydor, Toolroom, Astralwerks and many more.
DOWNLOAD HI-RES PRESS SHOTS: HERE.
www.facebook.com/simonfieldofficial
www.twitter.com/simonfieldmusic
www.instagram.com/simonfieldofficial
www.instagram.com/perfecthavoc
www.facebook.com/perfecthavocmusic
www.twitter.com/perfecthavoc