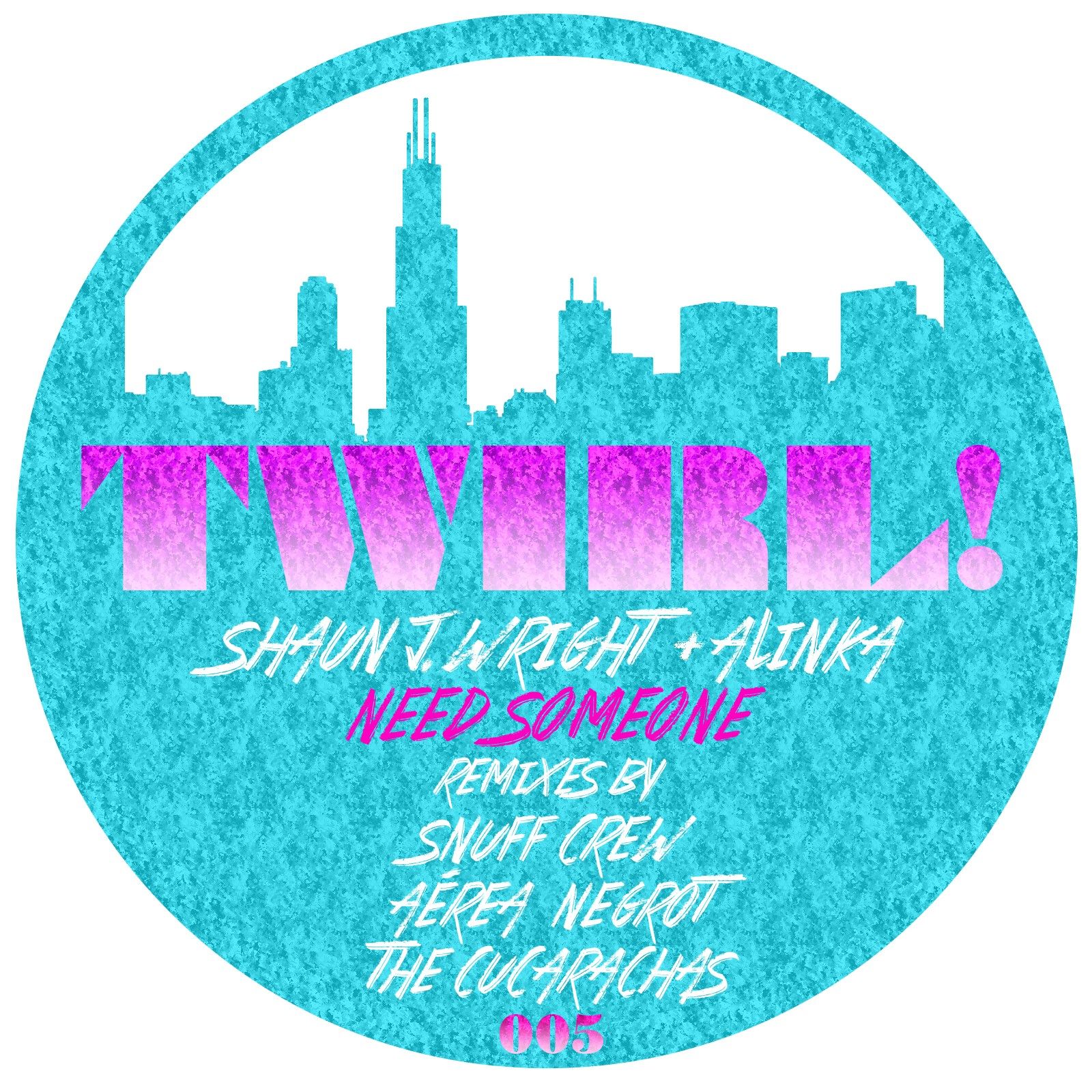 Shaun J. Wright & Alinka – Need Someone
Mid June sees Chicago's Twirl! Imprint return with a fresh release from label founders Shaun J Wright & Alinka, backed with Snuff Crew, Aerea Negrot and The Cucarachas remixes.
Chicago's Shaun J Wright, formerly of Hercules & Love Affair, and Alinka launched the Twirl! Imprint in late 2014 off the back of a string of events on their home turf under the same name. Now five releases deep and remixes from the likes of Kim Ann Foxman, Eli Escobar and No Dial Tone in the catalogue, the label has built a stellar reputation in a short space of time with accolades from BBC Radio 1's Annie Mac, Kenny Glasgow, Groove Armada and Beats In Space's Tim Sweeney.
Once again label-heads Shaun J Wright & Alinka take the reins on this single with 'Need Someone', delivering their signature house style with Wright's smoky vocal styling's bringing a classic Chicago feel to things, while Alinka's bubbling and hypnotic melodies and bass hooks flourish around the rhythmic understructure.
Following we have a remix from the mysterious German duo Snuff Crew and the Rush Hour / KILLEKILL artists offer up a typically raw and infectious reshape employing stuttering bass hooks, gritty drums and ghostly atmospherics. Aerea Negrot's 'Tic Tac Remix' follows and lays the focus on mind bending, bubbling melodies and looped vocal chops in an ever-unfolding fashion.
Last up to round things off London's The Cucarachas deliver an acid tinged, stripped back interpretation with resonant bass licks, rumbling toms and ethereal pad lines driving the composition for its five and a half minute duration.
Shaun J Wright & Alinka's 'Need Someone' is out on Twirl! 15th June 2015.