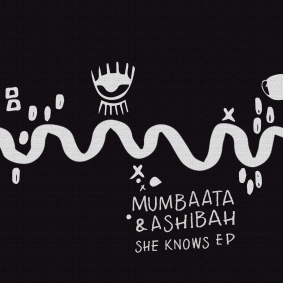 Mumbaata & Ashibah - She Knows EP
Get Physical Music keep up a busy and high quality release schedule with another fantastic EP, this time from the Mumbaata duo and Ashibah.
Mumbaata hail from Rio in Brazil and consist of Lennox Hortale and Pedro Poyart, who have quickly become one of the most respected outfits in the South American scene. Mixing up house grooves with African and Brazilian cultures, they have released on D-Edge Records, Warung and Timeless Moment, but came to prominence in the Get Physical camp after two of their tracks appeared on the label's 'Cocada' compilation earlier this year. They teamed up with Danish/Egyptian artist and producer Ashibah during her last Brazilian tour and with their instant connection and love for house music they created this EP. Ashibah is known for her smooth, melodic vocal work and dynamic co-productions with credits on the likes of Loulou Records and Keno records.
Opener 'She Knows' is a spine-tingling bit of house music thanks to the angelic vocal lines that float above the icy drums. Frosted synths and cosmic pads add to the spacey atmosphere and through a series of builds and breakdowns, real tension keeps you locked in while the heavy drums pound below.
The excellent 'All I Want' goes even deeper, with a sombre bassline bringing an underlying sadness to the rolling drums. Keys are thoughtful and linger long in the air as another great vocal line is delivered with real tenderness. It's a great bit of song writing laden with heavy chords and will steal the headlines of any set.
These are two classy house tracks that bring serious emotions to the dance floor.
Tracklist:
01 Mumbaata & Ashibah – She Knows
02 Mumbaata & Ashibah – All I Want