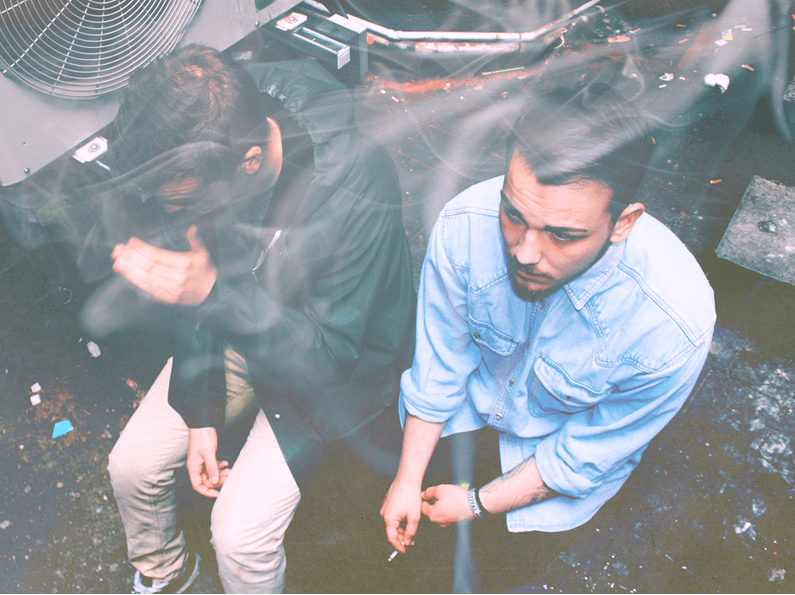 Shelter Point – Fossil
Coventry born and Nottingham based Robin Hearn and Liam Arnold AKA Shelter Point started their musical journey in 2012 with the release of their debut EP 'Forever For Now' via influential British label Hot Flush. The four tracks demonstrated the duo's ability to combine intricate sounds with strong melodies, a lush mix of dense soundscapes and textures, providing a perfect backdrop for Liam's haunting falsetto. The soulful vocals and their hazy style of electronica, rich with ambience hint at the astral sounds of Boards of Canada, SOHN and Mount Kimbie.
With strong support from Zane Lowe, Annie Mac, Huw Stephens and Tom Robinson under their belts, remixes of MO, Fink and Laura Doggett to name a few and some exciting collaborations in the pipeline, Shelter Point are ready to pick up the dreamy electronica mantle and make 2015 their own. Zane Lowe featured them as his 'Next Hype' a couple of weeks back, just prior to their tour with the hotly tipped Indiana last month. They released 'Serenity' and 'Cut Me Loose' in October via RCA sub label Space + Time Records and they can now announce the release of their upcoming 'Weird Dreamers' EP for 2nd February (also via Space+Time.) 'Fossil' is the first taster of the new material.