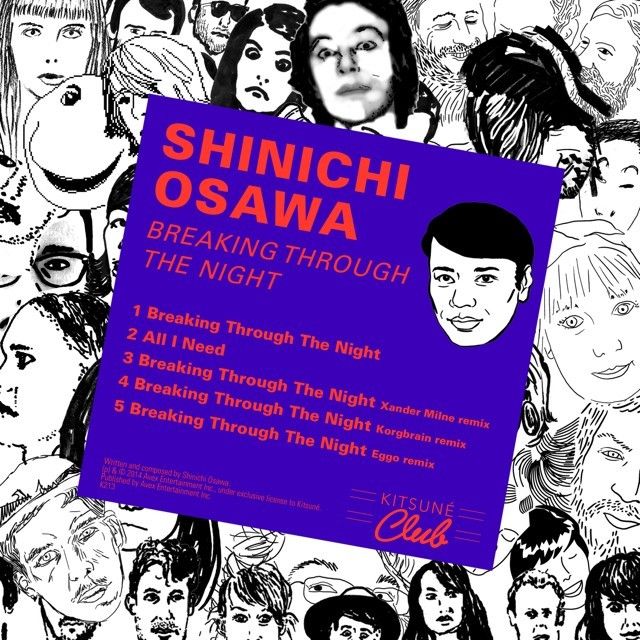 Shinichi Osawa – Breaking Through the Night
Japanese punk funk legend, Shinichi Osawa, formerly of Mondo Grosso fame has been plying his trade over in Tokyo since 1991, has announced his debut double A side single, 'Breaking Through the Night / All I Need', via Kitsuné this spring.
Fresh from his recent collaboration with Parisian stars, BeatauCue on their 'Falcon Punch' EP and a bunch of remixes for Etienne de Crecy, Digitalism and Boys Noize, the time has arrived for Shinchi Osawa, to launch his release on the Franco-Japanese label.
'Breaking Through the Night' is cheeky disco-tech oddity, full of aural pleasing surprises. The second track, 'All I Need', is a creeping electro-house monster that looks set to devour dancefloors this season.
The EP also features 3 remixes: Xander Milne offers a very punchy one for starters, then comes French producer Korgbrain's remix which brings a deep and minimal touch to the track, finally another French rising producer, Eggo, signs off with a smooth but groovy version.
Tracklist 1. Breaking Through the Night 2. All I Need 3. Xander Milne remix 4. Korgbrain remix 5. Eggo remix