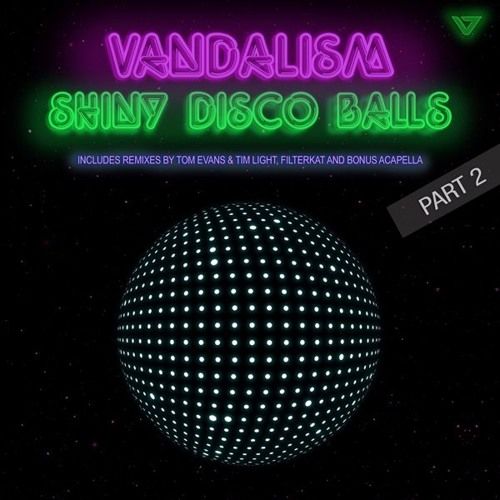 Vandalism - Shiny Disco Balls
Hailing from Melbourne, Australia, electro house duo Vandalism unleash their fresh twist on Who Da Funk's timeless 2001 classic: Shiny Disco Balls. As one of the highest charting debut tracks EVER, the guys reached a solid #7 on the Aria Club Chart. Delivering chaotic synth lines underpinned by familiar hi-hats, this iconic duo have already been dominating the electronic dance scene. This playful and funky reboot is no exception.
To date, Vandalism have dropped a wealth of electro house gems, with an impressive backlog of collaborations including Angger Dimas, FTampa and Tommie Sunshine & Disco Fries to name a few. Tearing up the global live scene with head-turning performances alongside the likes of David Guetta, Steve Aoki and Prodigy, these guys are a force to be reckoned with.
Vandalism's superbly crafted rework of Shiny Disco Balls is more than primed for the modern floors. Infused with funky synth hooks and hypnotic drums this track delivers the perfect ingredients for a dance floor anthem. With the incessantly catchy vocal sample sitting high in the mix, these guys exquisite production skills are showing no sign of slowing down.
Get ready to smash the repeat button – this is set to be a sure-fire hit. But it doesn't stop here, watch out for remixes of Vandalism's Shiny Disco Balls, out on the 18th of August.