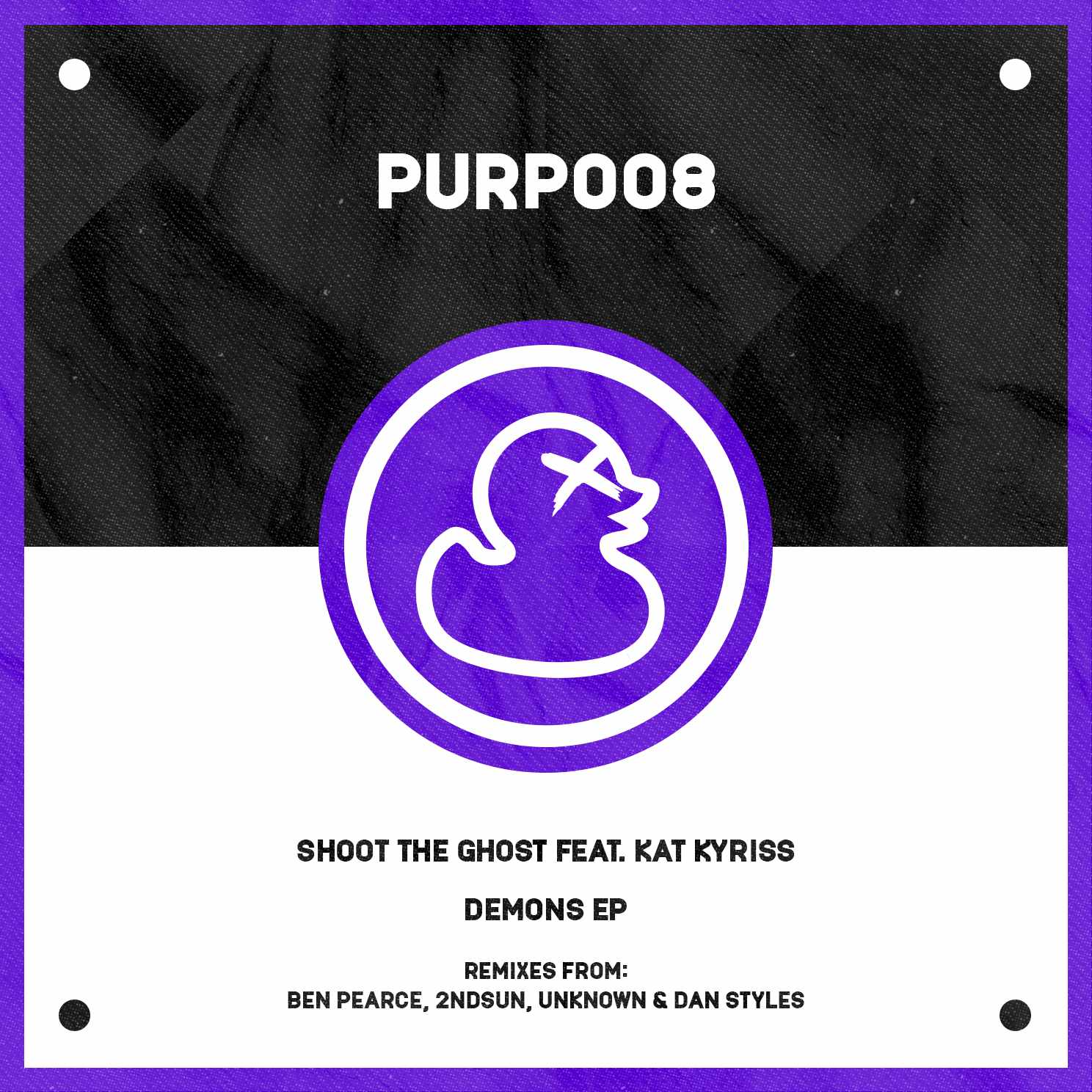 Shoot The Ghost – Demons
For Purp & Soul's 8th release the burgeoning label turns to a Nottingham based producer Sarah Marshall aka Shoot The Ghost. Her first release 'So Cold' came on Kerri Chandler's Madtech Records' MTDL series and gained widespread support, followed by a track on Annie Mac's 'Free Music Monday' so it's safe to say Shoot The Ghost is turning all the right heads. For Purp & Soul, Marshall delivers the incredible single 'Demons' featuring remixes from Ben Pearce, 2nd Sun, Dan Styles and Unknown.
'Demons' featuring the soulful vocals of Kat Kyrris who hones her talent performing live jazz around the country with Benjamin James. Irresistible harmonies, swirling cymbals and sharp claps are held in a mature restraint throughout this 5 minute delight. Shoot The Ghost then lends her hands to a fierce B-Side. 'Hounded' featuring a piercing bass with skipping drums and late night arrangement, haunting and driving.
Belfast's Unknown has been steadily releasing remarkably accomplished records on Champion Sound amongst other labels, the most recent EP 'I Cry' featuring a remix from Ejeca. His broken futuristic sound lending perfectly to Kat's ethereal vocal tones, it's a slow builder that is definitely worth the wait.
2ndSun take the track with a touch more dancefloor mentality, the repeated vocals towards the end are certain to stay in your head for days.
Label boss Ben Pearce combines shuffled drums with a rib shaking sub bass, signature chopped vocals and subtle cymbals sway in and out of the mix.
Dan Styles heads for early morning territory with ferocious energy and hedonism. Masterfully crafted drum patterns and riding synths, a peak time storm.
Track List:
1. Demons feat. Kat Kyriss (Radio Edit)
2. Demons feat. Kat Kyriss (Club Mix)
3. Demons feat. Kat Kyriss (2nd Sun Remix)
4. Demons feat. Kat Kyriss (Ben Pearce Remix)
5. Demons feat. Kat Kyriss (Unknown Remix)
6. Demons feat. Kat Kyriss (Dan Styles Remix)
7. Hounded (Original Mix)
For more information on Purp & Soul see below:
http://purpsoul.com/
https://www.facebook.com/PurpSoul
https://soundcloud.com/PurpSoul
For more information on Shoot The Ghost see below:
https://www.facebook.com/shoottheghost
https://twitter.com/shoottheghost
https://soundcloud.com/shoottheghost