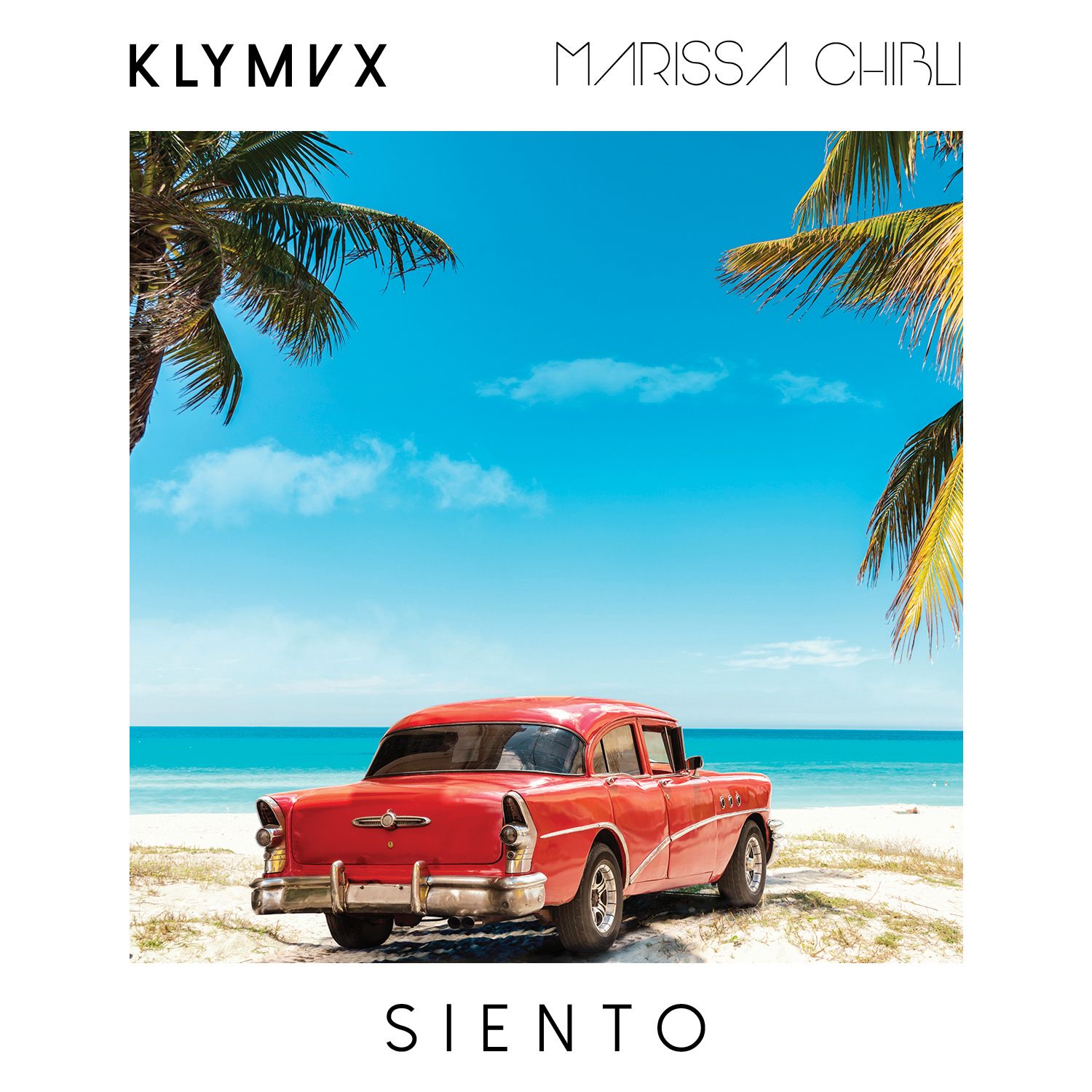 KLYMVX - 'Siento feat. Marissa Chibli​'
Parisian electro-pop duo KLYMVX (pronounced "climax") has shared latest single "Siento ft Marissa Chibli" via Sony Music/ SMART. Since already establishing themselves as accomplished artists, they have amassed over 15 million streams globally with their single "After Midnight" featuring Emily Zeck, as well as vast attention with other cuts, "Come Closer ft. COZY", and KLYMVX's latest, "Leavin" featuring London-based vocalist and producer Roxanne Emery. Among their many successful releases, KLYMVX has also remixed for, or worked alongside reputable artists such as The Chainsmokers, Fergie, Wyclef Jean, Fetty Wap, KHS, Josh Levi, Samuraii, Charlie Puth, Wiz Khalifa, Hitimpulse, Lost Frequencies, Klingande, NOTD, and the list goes on! After their widespread success with signing to Sony Music, KLYMVX received extensive media attention from the likes of BILLBOARD, Indie Shuffle and well established channels such as MrRevillz, Chill Nation, The Vibe Guide, and many more.
Based in Paris, and formed in late 2014, KLYMVX are a French electronic-music DJ and producer duo consisting of musicians and producers Axel and Hovig. KLYMVX has also appeared at many festivals; Spain's Pacha Salou with Damien N-Drix & Tony Romera, and during Paris' celebrated Fête de la Musique event, KLYMVX performed alongside Klosman, Yall and Uppermost at Palais de Tokyo (YOYO) supporting Lost Frequencies, as well as various other concerts in Paris with Henri PFR via LiveNation.
Influenced by an array of inspiring talent such as Grey to The Chainsmokers and Lost Frequencies. But KLYMVX's intricately crafted future-electro-induced innovation might deem the duo more comparable to acts such as Kygo, Alan Walker or even the ever-influential Daft Punk for their appeal to innovate and immerse audiences.
"Siento" by KLYMVX is an instant seasonal classic; kicking off with soulfully strummed acoustic guitar lines sitting comfortably underneath vocalist Marissa Chibli's velvetine yet fiery and passionate vocal delivery, the solid production; pounding beats, waving basslines and complimentary synth blasts make this a definite standout in KLYMVX's growing catalogue, and is sure to be left on repeat all over the planet.
Speaking on the latest single, KLYMVX comment: "To give you a little anecdote, in the drop you can hear what sounds like a flute but actually isn't. We were on a terrace with our beers (we were just messing around) and after having drunk two or three of them, one of us blew into his bottle and frankly, that's how we found the drop! We found Marissa on the internet, thanks to her multiple covers, and immediately knew we'd found the singer we needed. We're from Paris, we live in the grey. We've always said that we make music to make people smile and convey a positive message, and this time we tried to bring the nice weather with us too – and that's what made "Siento"."