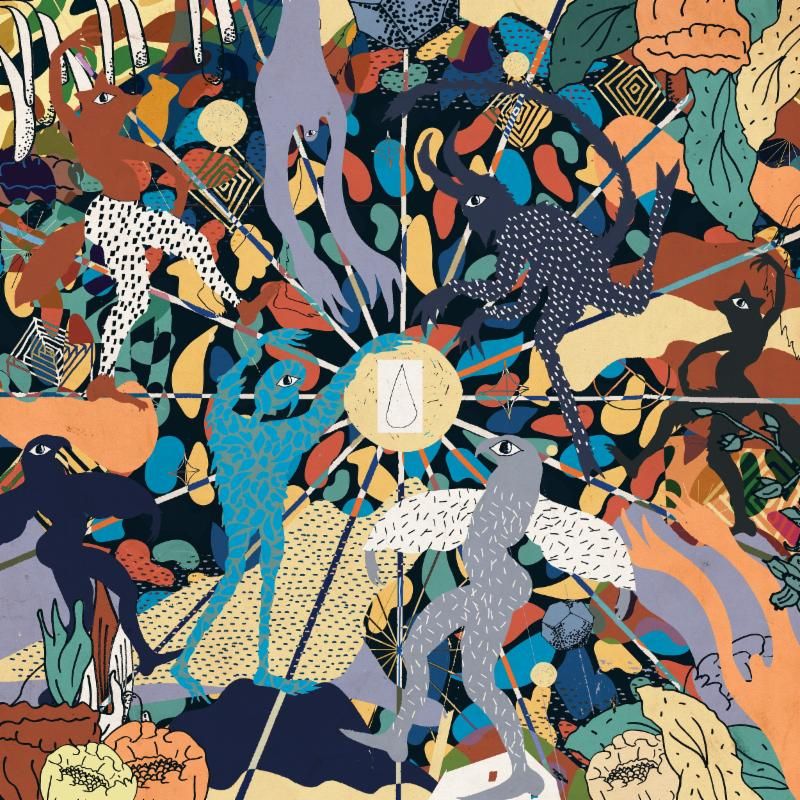 Jimpster - Silent Stars LP
A leading figure of the contemporary electronic world, Jamie Odell aka Jimpster sets his sights firmly back on the album format with this beautifully crafted long-player; Silent Stars. A self-confessed creature of the night, the Freerange Records and Delusions Of Grandeur boss taps into his nocturnal and escapist impulses to deliver a superbly executed modern-day fusion album.
His seventh studio album and first since 2013's highly-acclaimed Porchlight And Rocking Chairs, this is an album dedicated to the nocturnal hours. Silent Stars is a richly textured ride through the tapestry of house, from jazz-infused opener 'Migrations' through to the dense, orchestral euphoria of 'Tau Tona' and the minimal, percussive bounce of title track 'Silent Stars'. The listener edges a touch closer to the dancefloor on tracks like 'Yansa' and 'Power of the Doof' – yet the grooves stay subtle with intricate percussion, dense sound design and a mischievous streak being palpable throughout.
A range of guests are welcomed by Jimpster across Silent Stars. Hotly-tipped LondonerFlorence Rawlings adds her vocals on 'Crave' and 'Everytime'. Past collaborator and member of Kirk Degiorgio's The Beauty Room, Jinadu weaves emotional soul on album centerpiece 'The Sun Comes Up'. Khalil Anthony lends his vocals on 'Where You Are' and leading session drummer Andy Gangadeen (Massive Attack, Chase & Status, The Bays) lays down his immense beats on 'Tau Tona'.
Jimpster is a true veteran of the global house scene, a custodian of the authentic deep house sound and a producer who has quietly created some of the most reflective and sophisticated electronic music of the past two decades. 20 years on from his album debut, Jamie Odell continues to impress.
The LP came introduced by first single, 'CRAVE' with remixes from Flabaire and Atjazz. A second single will follow in June with remixes from Peggy Gou and Urulu.
LP Title: Silent Stars
Artist: Jimpster
Label: Freerange
Release Date: OUT NOW
Formats: 2LP / CD / Digital
A1. Migrations
A2. Yansa
A3. Crave ft Florence Rawlings
B1. Sylvanshine
B2. Where You Are ft Khalil Anthony
B3. The Sun Comes Up ft Jinadu
C1. Tau Tona
C2. Everytime ft Florence Rawlings
C3. Power Of The Doof
D1. Under Wraps
D2. Silent Stars
D3. Spend The Night
Digital Bonus. Forever Voyetra