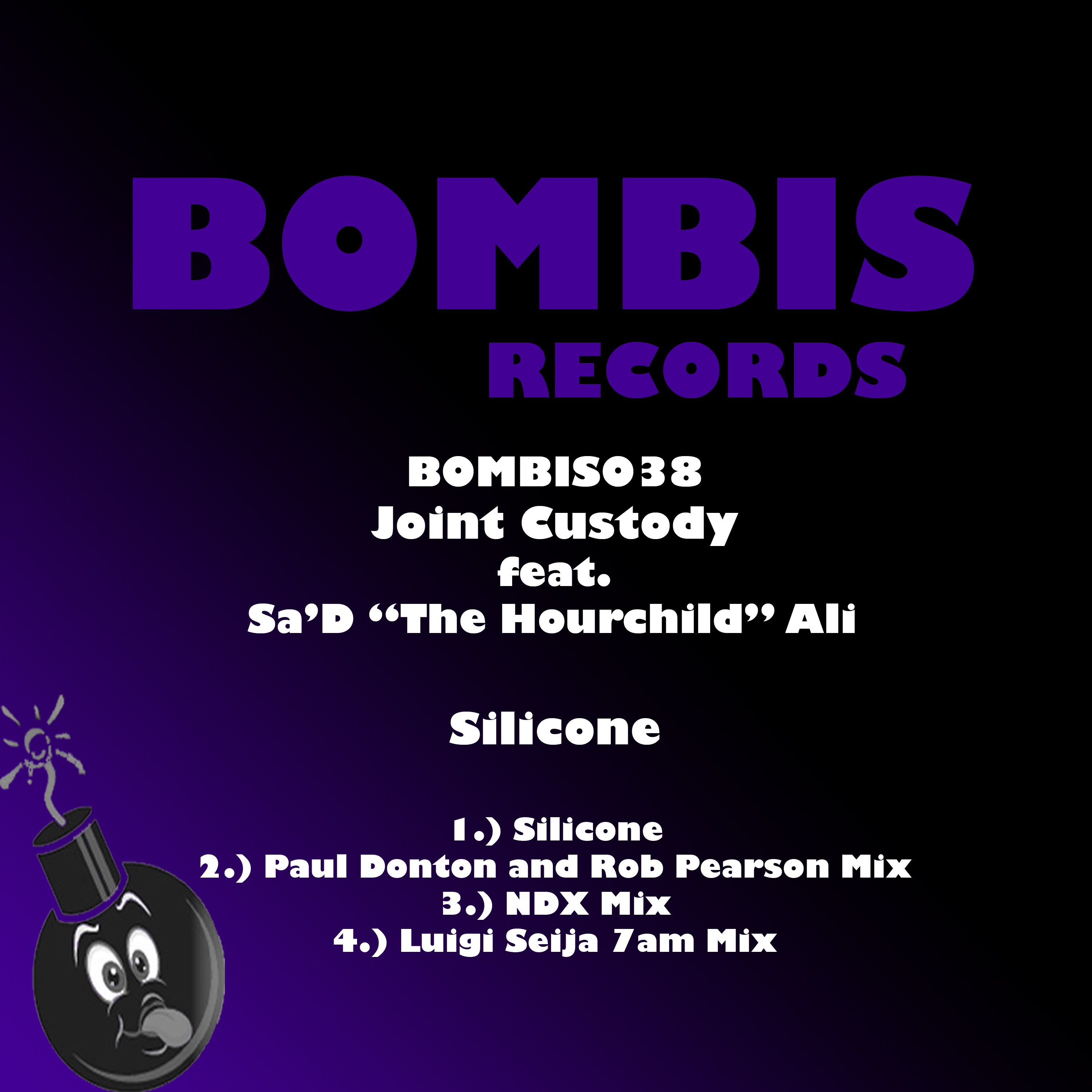 Joint Custody feat. Sa'd 'The Hourchild' Ali - Silicone
As it celebrates its tenth year Bombis Records keeps on serving up essential new tunes, this time from Matt Dillon and Joe Morgan aka Joint Custody with remixes from Paul Donton and Rob Pearson, NDX and Luigi Seija.
Top tech house duo Joint Custody first played together at the WMC back in 2007 and since then have played all over the world, remixed the likes of Mr C and have released on Superfreq as well as Casa Do Conde & Traum Records. Having both had solo careers before linking up, they have a rich sphere of influences and all those shine through on this new cut.
Entitled 'Silicone' it features the vocals of none other than Sa'D "The Hourchild" Ali who is best known for being a later member of Parliament/Funkadelic and the nephew of the legendary George Clinton. The brilliant track is made up of crisp, cutting tech beats and percussion, with sci-fi synths spraying across the face of it all. Intergalactic in feel, that is only enriched by the vocals, which come through weird filters and bring a real sense of space travel to the track. Drop this one and watch the crowds go wild.
Paul Donton and Rob Pearson are on fire right now and step up to prove that once more with a remix that has already blown apart some Superfreq parties. Their take is stripped back and spooky, with slick hits and forceful kicks bringing a tripped out cosmic vibe. Next to remix is NDX, a new name added to this label's roster and one who has had releases on Red Ant Records, Locomotion Records and more. His version layers in some wobbly synths that are colourful and freaky and add to the marching feel of the beat. Designed for maximum dance floor impact, it is another great offering. Last of all Slightly Off label owner Luigi Seija, based in Tampa Florida, completes the package with a darker interpretation that is perfect for those 7am floors.
As such every angle is covered on this great new single from Bombis.
Tracklist:
1. Silicone
2. Silicone (Paul Donton and Rob Pearson Mix)
3. Silicone (NDX Mix)
4. Silicone (Luigi Seija 7am Mix)