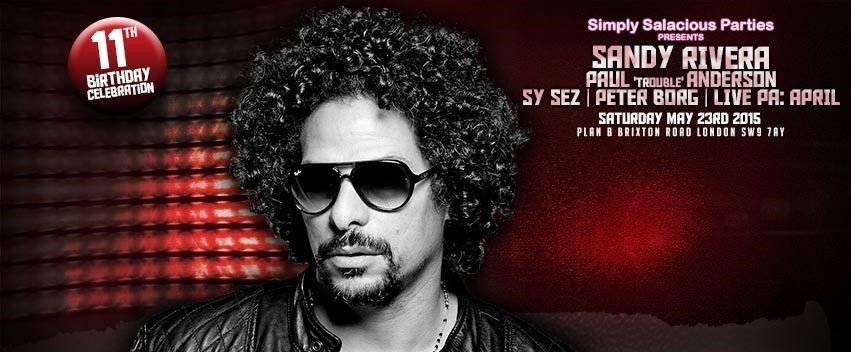 Simply Salacious Parties 11th birthday Party
We started this thing in 2004 with the sole aim of bringing like minded people together under the shelter of underground house music.
This month we celebrate 11 years of doing just that. 11 years of countless parties, formidable memories and a reputation for delivering some of the most talked about parties in London.
To celebrate this anniversary we have invited two legends of our scene. House music royalty in fact.
Kings of Tomorrow and Deep Visionz label boss Sandy Rivera will be flying in for a rare London gig and we are honoured to welcome a true pioneer of our scene, possibly one of the biggest Pioneers of our scene, The Legendary Paul Trouble Anderson.
To say this party will be something special would be an understatement but just to add more icing to the cake Sandy will be joined by the very talented April who will be performing some of their most amazing tracks including Bang and It's Only You.
Sy Sez and Peter Borg complete this fabulous line up and it is definitely another one that will go down in history.