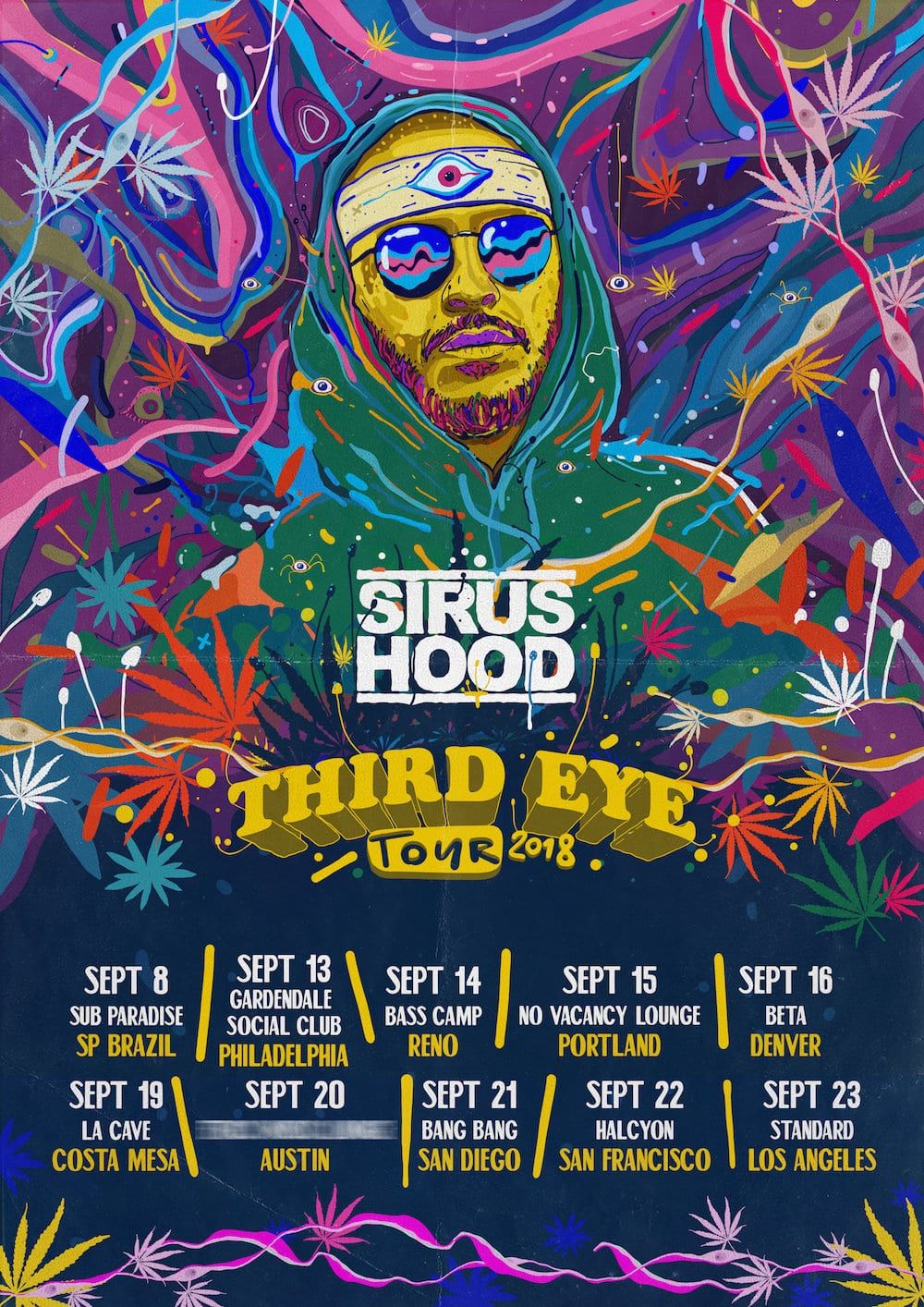 Sirus Hood Announces 'Third Eye' Tour With Nine Dates Across North & South America
Following a successful year of touring in 2017 with the likes of Sacha Robotti and Dirtybird, one of the pivotal bodies from the Parisian electronic music scene, Sirus Hood, gears up for another American tour later this year. After a hectic schedule during 2017, Sirus retreated to his studio over the winter months, entering a relentless phase of thrashing out heaters for dancefloors worldwide. From this, his new release 'Third Eye' on Claude Von Stroke's Dirtybird was born.

Aside from focusing on his productions, Sirus Hood's time off from touring has allowed him to pursue new ventures in his home city, Paris. Launching his own party 'Hood Trip' at the newly established Parisian club, The Key, early this year; showcasing the cultural diversity of underground house music. Sirus Hood is now ready to set his compass further afield once again, returning to America with his 'Third Eye' tour, aptly named after his new Dirtybird release. Having gained a reputation for being the life and soul of the party, with his unique blend of house and cutting basslines, Sirus Hood is sure to exceed his previous impact in the land he loves so much with this tour.

"I can't wait to introduce my work and party all around one of my favorite countries, USA. I love how huge America is and how every state is different. I'm excited to have mac and cheese and wander around the streets from LA to Austin to Philadelphia." – Sirus Hood

With the tour set to commence 8th September at Sub Paradise, Sao Paolo, he then travels across America playing 9 dates in total, hitting America's hotspots including Los Angeles, San Francisco and Philadelphia.
Sirus Hood – 'Third Eye' North And South America Tour 2018:

8th Sept – Sub Paradise – Sao Paolo, Brazil
13th Sept – Philadelphia – Gardendale Social Club
14th Sept – Reno – Bass Camp Fest
15th Sept – Portland – No Vacancy Lounge
16th Sept – Denver – Beta
19th Sept – Costa Mesa – La Cave
20th Sept – Austin – Venue Tba
21st Sept – San Diego – Bang Bang
22nd Sept – San Francisco – Halcyon
23rd Sept – Los Angeles – Standard