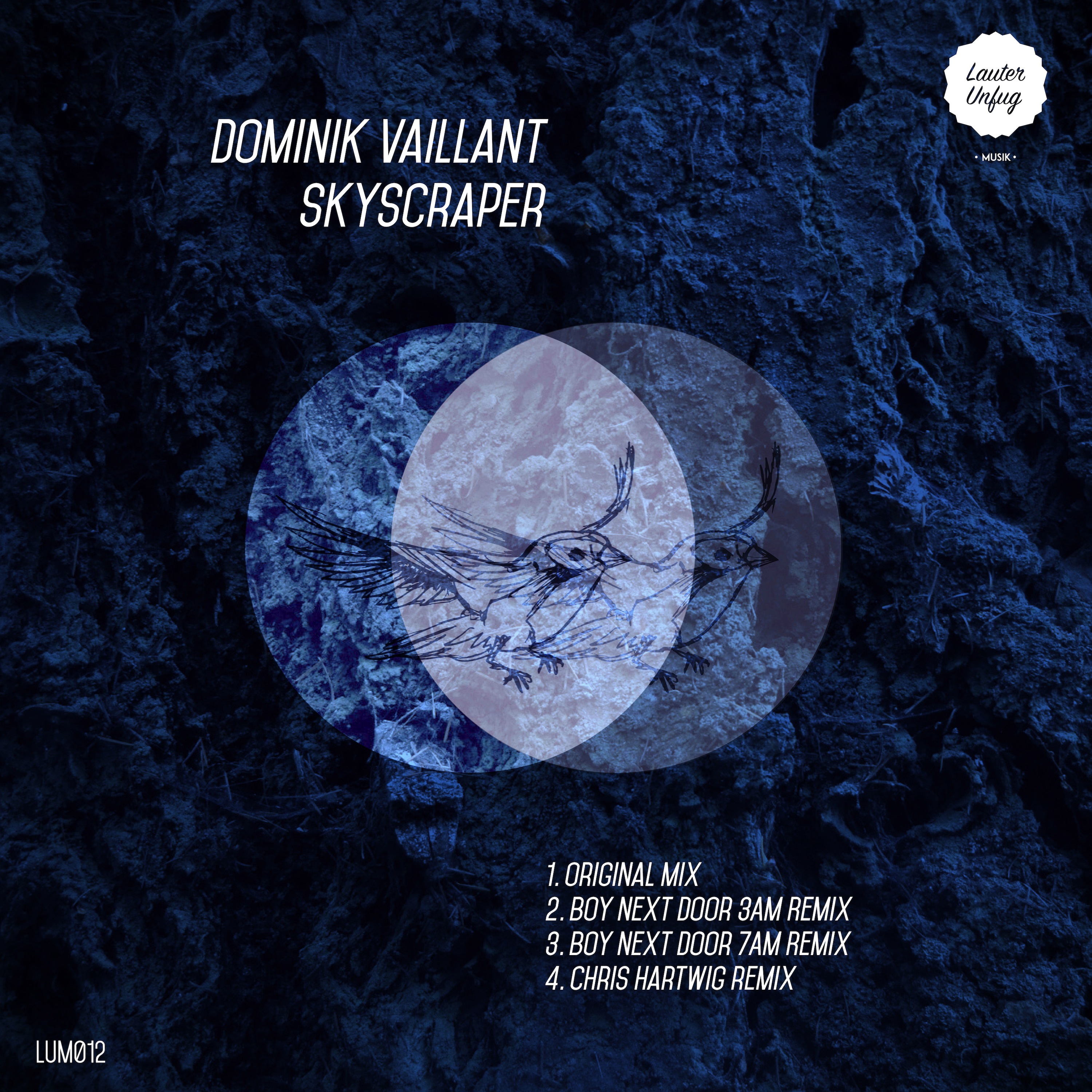 Dominik Vaillant - Skyscraper EP
Contemporary Techno junkie Dominik Vaillant releases his new 'Skyscraper EP'​ on Lauter Unfug. 'Skyscraper' is a striking slab of melancholic fused Tech-House, powered by a dark, low slung, bassline and combined with deep beats and atmospheric breakdowns.
Berlin's Boy Next Door turns up the Technostat, delivering 2 driving mixes to work the floor – The '3am Remix' grooves with a heavy bass rumble and is full of tension with it's dramatic synth stabs, he then gets deeper and darker injecting a heavy kick and emotive synth washes on his '7am Remix', creating that perfect dance floor gift for the end of the night. Chris Hartwig comes up with a meaty Tech House chugger where drops are drizzled with elegantly haunting melodies explode back into a very hypnotic groove.