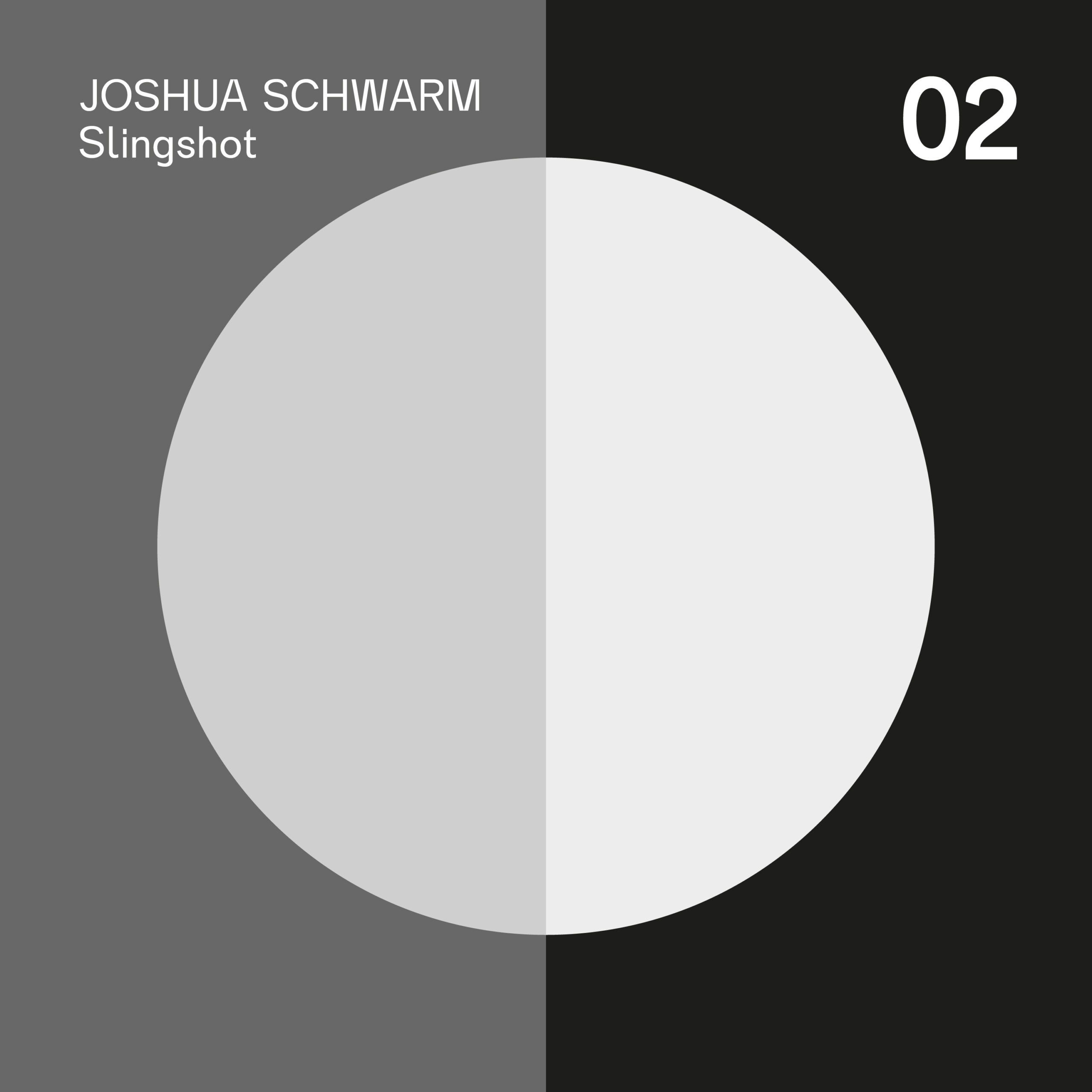 Joshua Schwarm - Slingshot EP
EXYZT, the new label founded by Friso Traas AKA one half of highly respected production duo Adana Twins, follow up a strong debut release with a new EP from Joshua Schwarm that features a superb trio of peak time techno cuts.
Schwarm is a new artist from Hamburg, Germany, who does wonders for his profile here with an arresting collection of tracks that showcase his forceful groove. As well as programming great drums, he has a fine knack for late night atmosphere and succulent synths that help stand him apart.
Fine opener 'Slingshot' is a slow burner that really sweeps you off your feet with rumbling kicks and rugged percussion making for a physical feel. The claps are coarse, the slowly building lead synths have a sci-fi style to them and when they really cut loose in the latter half, the track is opened right up and pulls you into its core.
Next up is 'Cineastica,' a cool and hypnotic techno track that has a zoned out early morning feel, atmospheric break down and more great synth programming. Lastly comes the brilliantly cosmic and melodic 'Thought Shaker', a positive techno cut with an air of optimism. There is lots of air and space in the arrangement, a real analogue feel to it, and the whole thing is primed for club deployment with sure to be compelling results.
This is an emotive, deep techno EP that oozes class.
Tracklist:
1. Slingshot
2. Cineastica
3. Thought Shaker