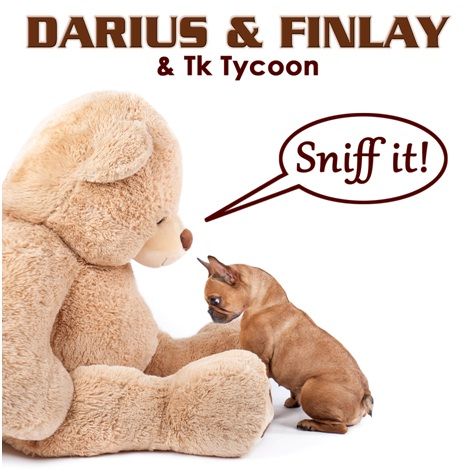 Darius & Finlay & Tk Tycoon - Sniff It
Rising back-to-back duo Darius & Finlay are currently establishing themselves as one of the finest Austrian dance music acts around. Having recently released their unique twist on an all-time classic, 'San Francisco', they have now teamed up with Tk Tycoon to present their newest wonder 'Sniff It'. Released on the 6th of November, 2015, 'Sniff It' is seeking to add more weight to Darius & Finlay's growing catalogue and put them in the spotlight once again this year.
Christian Gmeiner and Johann Gmachl, better known as Darius & Finlay have been the masterminds behind top-notch productions in recent years, including the likes of: 'Rock the Beat', 'Show Me 10', 'Do It All Night Volume 1 & 2' and 'Phenomenon' amongst others. Since joining up in 2008, the tandem has also been making massive waves within the electronic music scene and they've managed to land multiple accolades such as the: Amadeus Music Award and Austrian Dance Award.
Presented as a two-track package, 'Sniff It' is available in both an original and radio mix, boasting a serious House attitude. Kicking off with an infectious groove, 'Sniff It' is quickly elevated from the melodic point of view with the addition of vocal effects and a catchy lead-synth accompaniment. Rap style vocals take over, whilst the track heads into a leftfield drop, characterised by subby instrumentals before leading into a mellower breakdown, building up into an additional colossal ascension and drop and transcending into a softer, stylish conclusion.
Darius & Finlay and Tk Tycoon's latest banger 'Sniff It' is now part of Trak Music's growing catalogue. Darius & Finlay and Tk Tycoon have become key figures within the Trak Music family and they have contributed big time to the Austrian imprint's musical capital, together with other stellar names like: Arianna, Valentiano Sanchez, Dirty Impact, Marc Korn, Skiddaw, Ben La Pompe, Jon Thomas, Tibration, Martin Van Lectro, Mark van Dark and DJ Zkydriver to name a few. With such quality additions, Trak Music is certainly on the right path to continue developing its trend-setter status in the months and years ahead and there is surely much more yet to come from their fruitful collaborations with Darius & Finlay and Tk Tycoon.