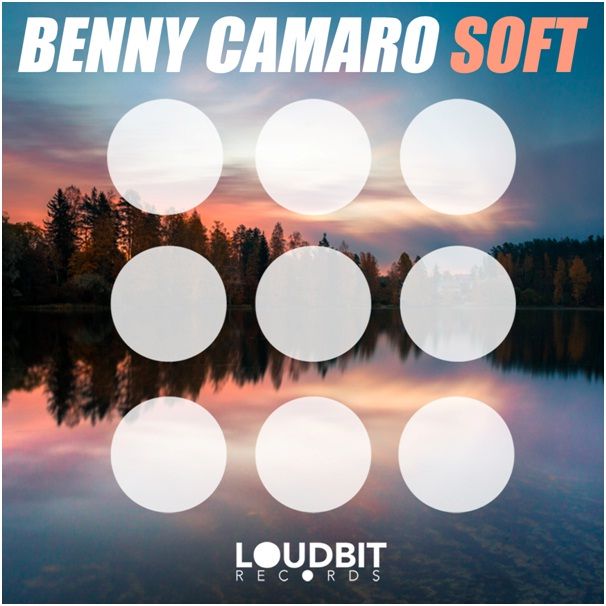 Benny Camaro - Soft
Italian production wiz Benny Camaro has been in the spotlight for the last 10 years and he's constantly putting his name on the map with outstanding hits. Seeking to add more weight to his ever-growing catalogue, Benny Camaro is now back to form with a fresh track by the name of 'Soft', available exclusively on Beatport as from the 30th of November, 2015.
Along the years, Benny Camaro has put his signature on remarkable efforts, most notably: 'Uh Yeah', 'Follow Me To Paradise', 'In that Mood Remix', 'I Still Wonder Why', 'All In My Mind Remix', 'Push It Back', 'Night Train', 'Voodoo Sax', 'Undimentional', 'First Lady', 'Violation', 'Sync Me', 'Exactly', 'Time Is A Healer', 'Anytime You Want It' and 'I Give You'. Aside from piling up massive DJ support, Benny Camaro has also been on the radar of some of the world's most renowned labels, including the likes of: Jango Music, Casa Rossa, IRMA Records, Kluster Records, 5howtime Records, Cablage Records, Paper Airplane Records, Tiger Records, Tactical Records, Big Mama House Records, Secundo Records, Bounce Recordings, Dubphonedzie Records, Jungle Tekk Recordings and Musica e Parole to name a few.
Whilst Benny Camaro is keeping busy with touring and his rising 'Hot Wheels' radio show, he is also keeping the momentum going on the production side of things with his new banger, 'Soft'. Infused with 80s style House inspirations, Benny Camaro's wonder is off to a great start with pumping, exotic grooves and a mesmerising synth loop. A smooth, acoustic piano arrangement provides the foundation for silky vocals and an infectious sax melody to shine, whilst the tracks transcends into a subby segment, driven by powerful kicks and a deep bass-line – delivering some intense House vibes. Following a softer breakdown, Benny Camaro devises another much awaited ascension, heading into an additional string-driven drop which leads the single towards a stylish conclusion.
Benny Camaro's freshest single 'Soft' is his debut effort on Italian imprint LoudBit Records. Establishing itself as one of the top House labels on Beatport in 2014, LoudBit has been putting out top-notch material since its very start and is continuing its ascension in 2015. Benny Camaro is now part of the LoudBit Records family, joining stellar names on their roster, such as: Leandro Da Silva, Davide Svezza, Criminal Vibes, Sean Finn, Kevin Andrews, Jolyon Petch and many more. 'Soft' is certainly a wonderful end of year stunner by Benny Camaro and is surely paving the way for many more quality releases in 2016.