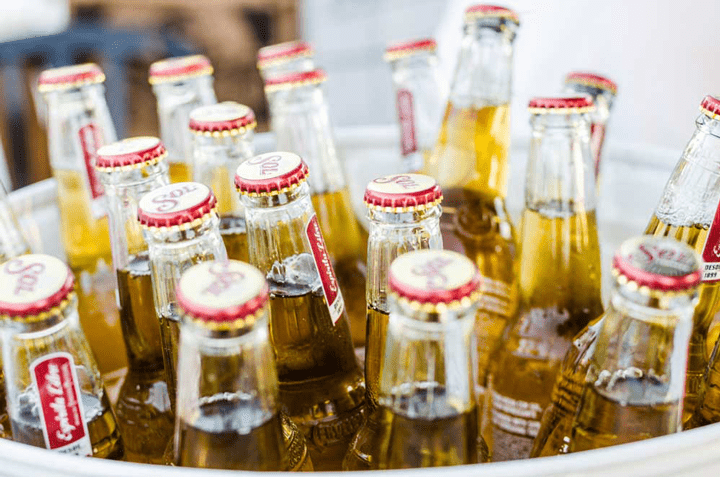 Sol beer launch Ultimate Pub Pop Up at Greenwich terrace venue Studio 338 for Summer – Pub Tropicana
In a bid to banish the Friday night doldrums this summer, Mexican beer brewers Sol are teaming up with iconic London venue Studio 338 to create Pub Tropicana – the ultimate pub pop up. Taking over the venue's vast glass terrace and garden areas, the pop up will feature London's best street food, music curated by labels like SB.TV and be packed with immersive pub-themed games and installations.
Launching on Friday 25th of May then running every Friday, Pub Tropicana promises to be a pleasure island for adults and will include neon table tennis, vintage console games, amazing street food vendors on rotation, international DJ talent, stand up comedy, cult pub quizzes, darts, twister and themed bingo nights.
Opening from 3pm to 3am, it gives Londoners an excuse to head to the pub early on Fridays to drink and dance until the early hours. And so to the music… London's leading party brands and record labels will be in charge of the tunes including DJ lineups curated by SB.TV and The Little Festival with more to be announced over the coming weeks. Of course there'll be plenty of ice-cold, crisp, Sol beer, Prosecco and summer cocktails and to tempt you to arrive early it's free to enter before 6pm.
Studio 338's terrace is already a sun-soaked oasis thanks to its double height glass ceiling, but during the pop up a light installation in the form of a giant sun will hang above revellers heads. This means the sun will always be shining at Pub Tropicana this summer.
Pub Tropicana is free to enter before 6pm and will tickets will be £10 thereafter. Tickets available at http://pubtropicana.com/
Some sample images are attached but there are high res press images here > PRESS IMAGES

Pub Tropicana
At Studio 338 Garden Terrace
Launching on Friday 25th May and running all Summer
Every Friday from 3pm-3am (free entry before 6pm)
Attractions and installations
• London's best street-food vendors on rotation
• Live Music, DJs & Comedy
• Underground Bingo
• Cult Pub Quizzes
• Neon Ping-Pong and Table Football
• Console Gaming & Virtual Reality
• Live World Cup Screenings
• Giant Jenga & Board Games
• Special Guest hosts including SB.TV, The Little Festival and lots more
Venue: Studio 338
338 Boord St, Greenwich, London SE10 0PF
Tickets and teaser video
http://pubtropicana.com/
Studio 338 Facebook
https://www.facebook.com/studio338/
Studio 338 Website
http://studio338.co.uk/