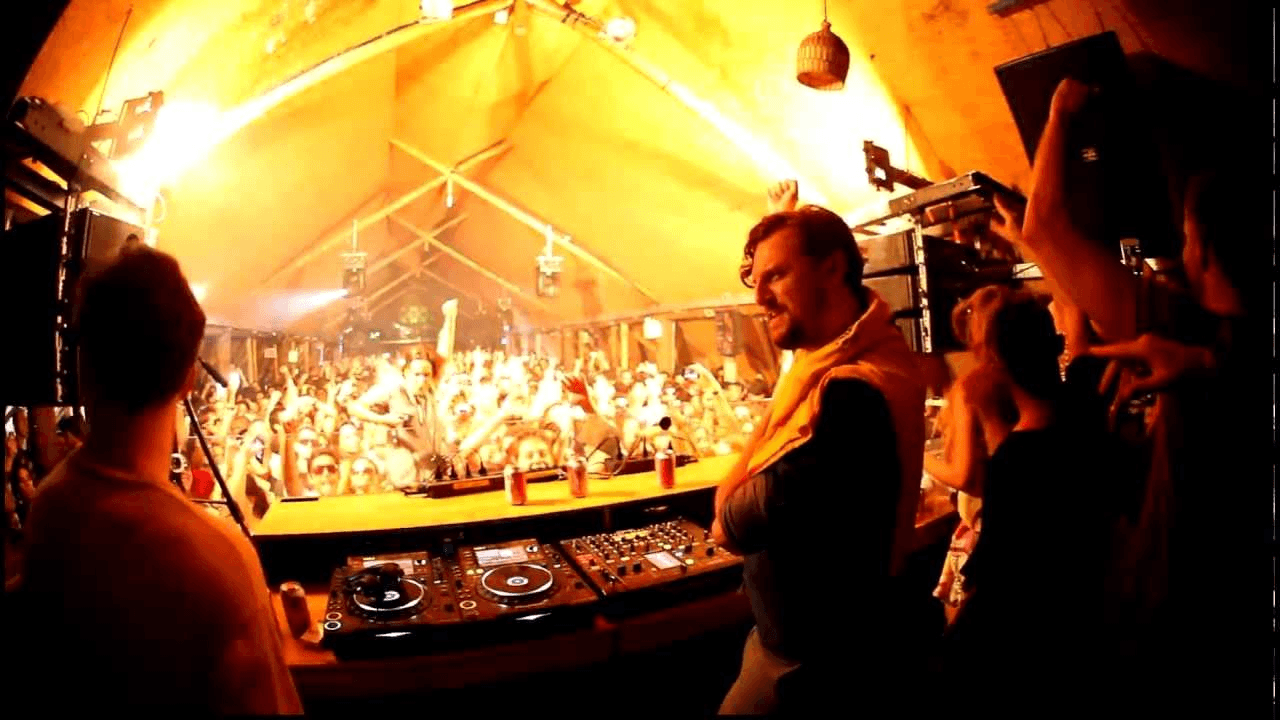 Solomun embarks on South American and Australian Tours
Despite having such a busy and high profile summer holding down two different residencies in Ibiza, Solomun is taking no time off thisAutumn. After various dates and label parties around Europe at places like ADE in the last month, the Croatian Diynamic boss is soon to head off on a tour of South America. He will stop in Peru, Chile, Argentina and Brazil playing clubs and festivals like Warung's 11th birthday (like last year already), Birthday of Vibeclub in Curitiba and
Creamfields before making the trip down under to Australia for 5 dates at the end of November and beginning of December where he will play 5 dates of the Stereosonic Festival in five different cities. Each gig is outlined below.

Musically the big man also has a lot on his plate: coming first is a huge remix of Tiga & Audion's 'Let's Go Dancing' on Canada's Turbo Recordings. It's a deep and melodically dark track nailed to an infectious groove and is out in early November, and also upcoming is Solomun's remix of 'Diggin On You' by Elekfantz on D.O.C. This one is a squelchy bit of future tech-funk that will have hands heading skyward, guaranteed.

To get you in the mood for any Solomon shows you may be attending soon, check out this hour long video of him playing at Sankeys Ibiza this summer.
http://vimeo.com/76691622
https://www.facebook.com/SolomunMusic
07.11.2013 MIA, Chacarilla (Peru)
08.11.2013 Creamfields @ Espacio Riesco, Santiago (Chile)
09.11.2013 Creamfields @ Costanera Sur, Buenos Aires (Argentina)
14.11.2013 Paradise Weeekend, Bahia (Brazil)
15.11.2013 Warung Beach Club, Itajai (Brazil)
16.11.2013 P12, Florianapolis (Brazil)
19.11.2013 Grand Metrolpole, Sao Paulo (Brazil)
20.11.2013 Privilege @ Marina da Gloria, Rio de Janeiro (Brazil)
22.11.2013 Parana Clube, Curitiba (Brazil)
23.11.2013 Save Club, Porto Alegre (Brazil)
30.11.2013 Stereosonic Festival @ Claremont Showground, Perth (Australia)
01.12.2013 Stereosonic Festival @ Sydney Showground, Sydney (Australia)
06.12.2013 Stereosonic Festival @ Adelaide Showground, Adelaide (Australia)
07.12.2013 Stereosonic Festival @ Melbourne Showground, Melbourne (Aus)
08.12.2013 Stereosonic Festival @ RNA Showground, Brisbane (Australia)