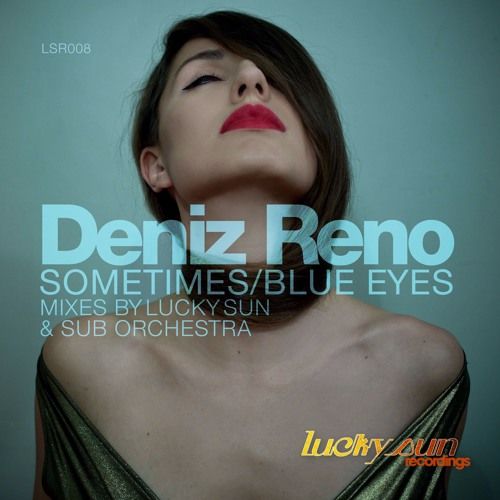 Deniz Reno - Sometimes / Blue Eyes
Lucky Sun Recordings presents the lovely vocals of Deniz Reno for the label's eighth release, containing the smooth deep house wonders "Sometimes" and "Blue Eyes". The Canadian singer has found her voice on big releases for the likes of Armada Records and Black Hole Recordings, and has now stepped into the realm of stylish deepness led by the guiding hand of Lucky Sun. London's Tom Lown produces as Lucky Sun and wraps Reno in a sophisticated soulful sound in his versions of both tracks, with the US west coast deep house sound of the 2000s as an influence.
"Sometimes" features a more direct four-on-the-floor and upfront vocal, giving the late night house music lounges some serious ear candy. "Blue Eyes" has more of a downtempo edge, but with exquisitely lush and melodic layers that would soothe any savage beast. Sub Orchestra, the project of Israel-via-Moscow producer Yuliya, also ambitiously tackles the tracks, offering a more pared-down deep house feel filled with crisp rhythms, swirly pads, and warm accompaniment to Deniz Reno's melodies. Lucky Sun Recordings and Deniz Reno are here to breathe some warmth into everyone's winter.
Label and Artist Links:
facebook.com/luckysunofficial/
www.denizreno.com/