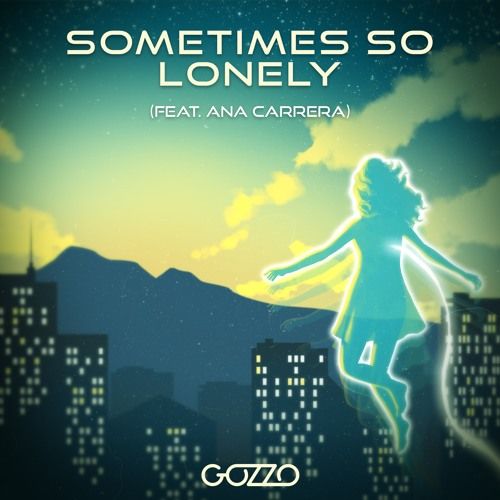 Gozzo ft. Ana Carrera - Sometimes So Lonely
Gozzo is back with his new powerful single "Sometimes So Lonely". This track features the vocals of Ana Carrera who delivers emotive lyrics and a powerful voice over a simple but effective drum kick. As we move into the chorus, epic anthemic synths blaze through as Carrera's voice breaks through delivering a catchy EDM track.
Gozzo has managed to achieve big moves in his career is a relatively short space of time. He is becoming one of the most promising and exciting new artists on the clubbing circuit in with releases on imprints such as Audiophile Records, on which he remixed E.K.O and Maya Maman's hit collaboration 'Something About You', the Economist graduate has already managed to hit the Hypeddit Top 100 charts – no.4 on the Dubstep chart and no. 52 on the Deep House chart. He is showing no signs of slowing down with loads of tracks in the works. While we wait he has given us 'Sometimes So Lonely' which will empower us in the meantime!
Download Now
https://hypeddit.com/track/sc/lbtw9r
Gozzo Online
http://www.gozzomusic.com
https://www.facebook.com/gozzoofficialartist
https://twitter.com/GozzoOfficial
https://soundcloud.com/gozzoofficial