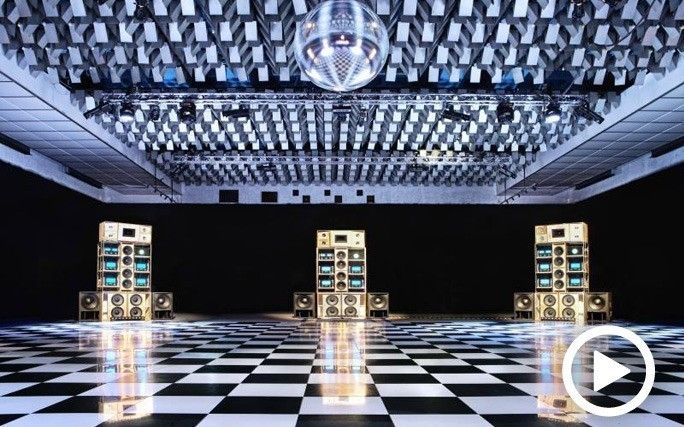 Sónar Barcelona presents Despacio, a new clubbing experience with James Murphy and 2manydjs
DESPACIO: Powered by McIntosh is a one-of-a-kind sound system created by LCD Soundsystem frontman James Murphy and prestigious New York sound engineer John Klett of Tech Mecca. DESPACIO: Powered by McIntosh is a statement intended to preserve, promote and celebrate the tradition of pure live music performances. The focus is on the partygoers' experience instead of the stage spectacle that has become so commonplace in music today.
The sound system consists of a floor-standing series of seven giant, 11-foot stacks arranged in a circle – allowing the crowd to fully immerse themselves in the music. To carry out James and John's uncompromising vision, only McIntosh, a storied brand that handcrafts all of it products to the highest quality standard would suffice as a partner. While the technical specifications of Despacio are designed meticulously for optimal sound quality, the setup is quite simple considering the 50,000 watts of McIntosh power behind the system.
McIntosh's first-rate sound and technology will be enhanced by the truly eclectic music selection of James, David & Stephen – recognized audio aficionados with an encyclopedic knowledge of the history of music over the last 60 years.
James, David & Stephen will be behind the decks, located in a dark and obscured background, for three daily six-hour sessions from 3:30pm to 9:30pm throughout the festival. Due to the capacity limitations of the space, access will be managed on a first-come, first-served basis.
Separate tickets for Sonar by Day and Sonar by Night are now on sale. 2-Night Ticket and the Sonar Pass are also available. The Professional Accreditations can be purchased at a reduced price until 30th of March.