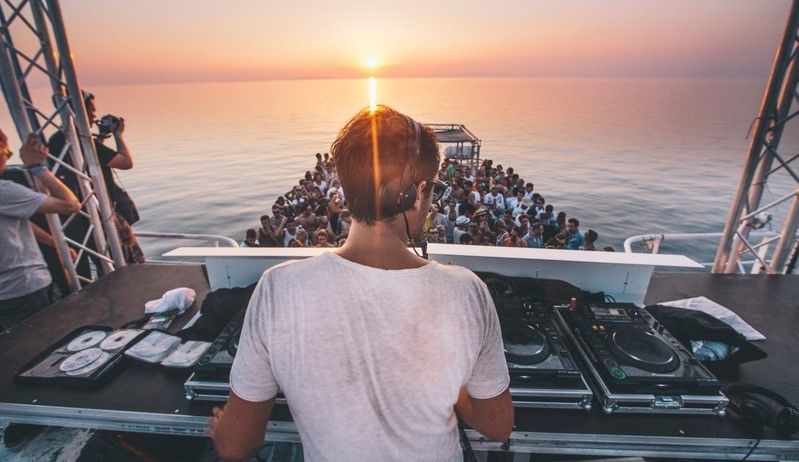 Sonus Festival – Croatia: The ultimate party getaway
Promising five days and five nights of partying in the Croatian sunshine with some of the hottest names in house and techno, 
Time Warp's Sonus Festival promises to be one unforgettable electronic adventure.

The ultimate party getaway for any discerning music lover, Sonus Festival delivers a Time Warp experience in the open air, under the beautiful blue skies of Pag Island in Croatia. Presenting pioneering techno music in the sunshine. With jaw-dropping production, an exclusive lineup, boat parties, pre- and after parties, and beautiful surroundings, this festival will not disappoint. See what to expect, here:
Grab your ticket now for the highlight of your summer.
In Sonus we trust.

The full lineup (in alphabetical order):
Chris Liebing
Dixon
Jamie Jones
Laurent Garnier
Loco Dice
Luciano
Marco Carola
Ricardo Villalobos
Richie Hawtin
Seth Troxler
Adam Port – Alexandra – Apollonia – Bella Sarris – Better Lost Than Stupid – Binh – Bunte Bummler live – Cormac – Dan Andrei
Dan Ghenacia – David Mayer – David Nicolas & Sebastian Werle – Djebali – Dorian Paic – Dyed Soundorom – Ernesto Ferreyra
Evan Baggs – Fernando Costantini – Gaiser (live) – Henrik Schwarz live – Hot Since 82 – Ian F – Jacob Husley – John Digweed
JSR AKA Janina – Joseph Capriati – Karotte – Len Faki – Leon – Marcel Dettmann – Margaret Dygas – Markantonio
Meat – Mirko Loko – Monika Kruse – Nastia – Nick Curly – Pan-Pot – Peter Pixzel – Praslesh – Rare Movement – Reas
Robert Dietz – Scan X (live) – Shaun Reeves – Shonky – Sonja Moonear – Steffen Deux – The Martinez Brothers – tINI
Tobi Neumann – Valentino Kanzyani – Yaya – Zip
Aneuria – Dejan Milicevic – Examine – Ganik – Homeboy live – Labud – Liquid – Lovro K – Mariano Mateljan – Mate kokic
Mimi – Pete Deux – Sergej Snooze – Shoxy – Tome Rupic – Zero
Tickets
€129 Festival Tickets
€199 VIP Festival Tickets
(Includes access to VIP areas and table service in Papaya and Aquarius, VIP toilets, VIP bars)
sonus-festival.com/tickets/index_eng.html
Ticket and accommodation packages are available through Collegium and Festicket.
sonus-festival.com/
facebook.com/sonusfestival
facebook.com/events/1392974910948953/