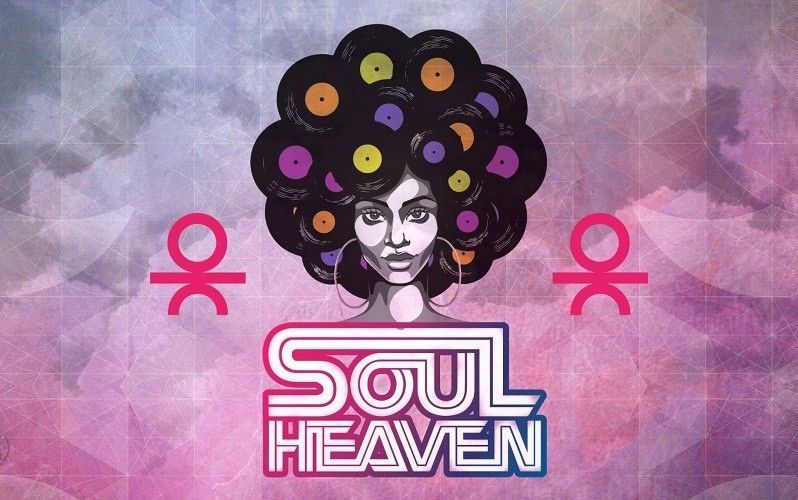 Soul Heaven: What Saturday's in Ibiza are made for
Soul Heaven Records embark on their 15 year anniversary in 2016. Celebrating 15 years of building a successful brand & record label and being home to some of the most legendary artists in house music including Masters at Work (Louie Vega, Kenny Dope), Barbara Tucker, Joey Negro, Norman Jay & via their compilations artists such Miguel Migs, Pevin Everett, Kerry Chandler & Dennis Ferrer.
Since 2001 the brand has grown and gone from strength by strength – securing residencies across the world in premier locations such as Ministry of Sound & particularly across Ibiza covering Ocean Beach, Blue marlin & and El Divino.
Fleur Woolford comments
"It's been an exciting 15 years for us at Soul Heaven, our collection of artists include some of the founders of House Music and our global events remind people of the history of house which is crucial if you are a real music fan. This is our 12th year in Ibiza and we look forward to another successful season on the island, especially with the release of our Sound of Soul Heaven Ibiza 2015 album launching next month."
This year see's the third year working alongside the already established Ocean Beach running weekly Soul Heaven Pool Parties. Set to be another memorable summer with a diverse line up of DJs to bring Soul to your Saturday. Come join the team at their renowned opening party Saturday 6th June. To get you ready and in the mood Soul Heaven is providing every reader with an exclusive free track that can be downloaded here – http://tinyurl.com/download-dcs-sh
So, come and join Soul Heaven on June 6th with an impeccable line up that includes Sandy Rivera, joined by L'America's Craig Bartlett. The weekly pool party continues every Saturday with regular guest Grant Nelson, Norman Jay and welcoming to our Summer Season Soulful Legend Jazzie B. Residents Sy Sez, Mike Risk & Deep City Soul join us again with the Ocean Beach DJs Tom Crane, Grant Collins & Giuiliano AL for another memorable summer relaxing on beach beds, cooling off in the pool & enjoying cocktails listening to soulful tunes on a perfect Balearic afternoon.
Soul Heaven is what Saturday's in Ibiza are made for. Season line up includes:
06/06/15 – SANDY RIVERA
13/06/15 – DEEP CITY SOUL
20/06/15 – GRANT NELSON
27/06/14 – JAZZIE B
04/07/15 – MIKE RISK
11/07/15 – GRANT NELSON
18/07/15 – SY SEZ
25/07/15 – DEEP CITY SOUL
01/08/15 – GRANT NELSON
08/08/15 – FRANK STORM
15/08/15 – SY SEZ
22/08/15 – DEEP CITY SOUL
29/08/15 – GRANT NELSON
05/09/15 – FRANK STORM
12/09/15 – JAZZIE B
19/09/15 – DEEP CITY SOUL
26/09/15 – NORMAN JAY
To keep up to date with all Soul Heaven parties and latest releases please visit
www.soul-heaven.com
www.facebook.com/soulheavenrecs
www.soundcloud.com/soul-heaven-records-1