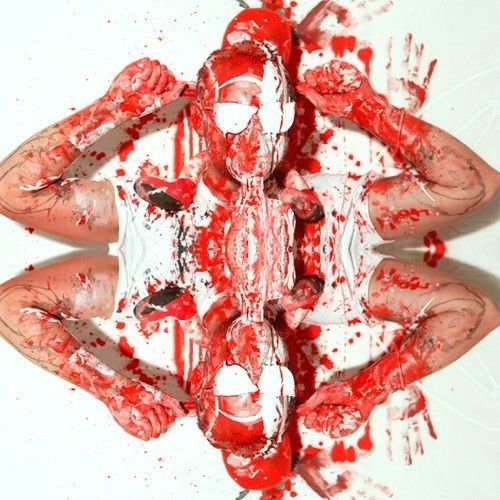 Soulade – Loves To Dance EP
Soulade recently revealed his secret production alias to the Fabric blog (www.fabriclondon.com/blog/view/wys-…-saves-the-day) as that of label head Ryan O Gorman. Celebrating this the 20th release on the imprint, Soulade delivers the Loves To Dance EP. This will be Soualde's first solo release since the Who Stole The Soul EP which saw tracks licensed to John Digweed's Live In Cordoba and Laura Jones leftroom compilations. "A solid, edgy collection that definitely sounds like the future! Love it" (DJ Times).
The Hardest Thing Kicks things off with a dissonant evolving synth loop, washes of warm pads and the epic soul vocals of Gladys Knight set the mood of the track. There is an almost broken analogue feel, rumbling sub and rich polyphonic bass, the fragmented vocals and vinyl crackle set old against new in a pleasing contrast.
Coming Down was inspired by an audio illusion known as the Shepard Scale, Shepard Tone is a sound consisting of a superposition of sine waves separated by octaves. When played with the base pitch of the tone moving upward or downward, it is referred to as the Shepard Scale. This creates the auditory illusion of a tone that continually ascends or descends in pitch, yet which ultimately seems to get no higher or lower. Coming Down plays with pitch, interjecting intermittently with huge rises and melodic riff's of monstrous mono bass, elevating the track from it's infinite decent.
Surplus To Love keeps the EP's common theme of big bass lines rolling. The heavily side-chained sub sits below an analogue soup of distorted polysynths an theramins, it's melody however that dominates the track, enthralling the listener with it's infectiously catchy riff.
The Mole and Chris Hreno have been drawing attention for their slightly off kilter collaborations of late. Both are avid hardware enthusiasts and share a love for the quirkier side of sound design. This is evident in their remix of Surplus To Love, a musical journey in the truest sense and a real treat for those with musical attention deficit disorder. The canadian duo's interpretation is atypical but nothing short of sublime.