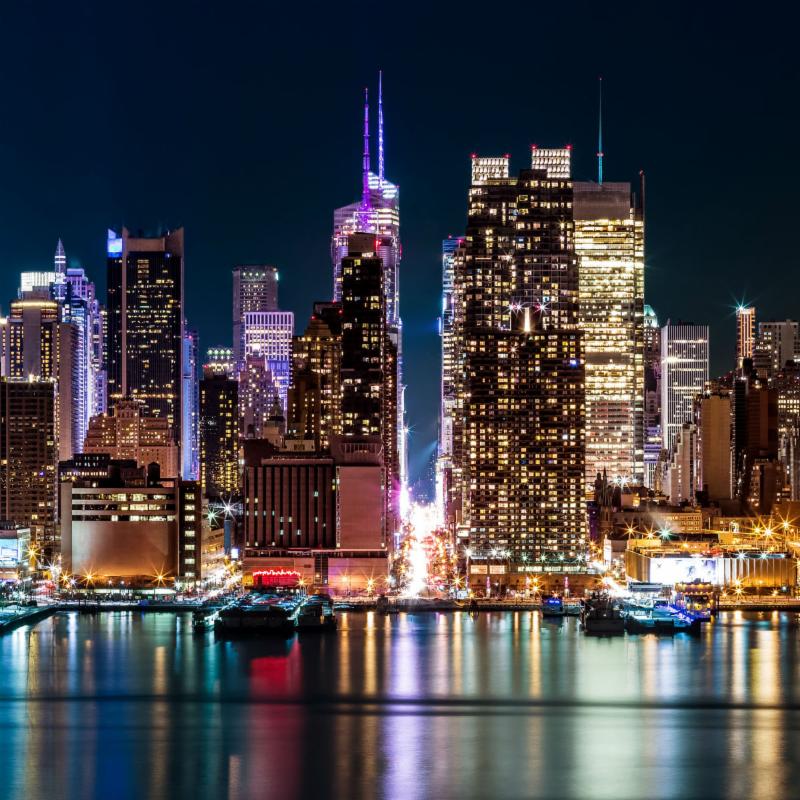 Sound Diplomacy To Publish Largest Ever Night Time Economy Report
Sound Diplomacy, the leaders of the Music Cities Movement, announce the publication of A Guide to Managing Your Night Time Economy, the largest and most international report ever written about the subject, with a launch event taking place at London's Omeara on Monday 9th July.
Around the world, cities are waking up to the importance and value of their evening and night time economy. From spurning economic development to attracting tourism, supporting the young and enlivening the old, recognising the value of business, culture and quality of life is an integral element of creating a competitive, globally minded 24-hour city. In short, the report could not be arriving at a better time.
Co-written in partnership with Harvard PhD candidate and renowned night time economy academic Andreina Seijas, A Guide to Managing Your Night Time Economy draws on research spanning 5 continents, 11 cities and over a dozen case studies exploring the role, value and importance of managing and supporting the evening and night time economy.
Featuring exclusive interviews and case studies from night time advocates including Amy Lamé (London's Night Czar), Mirik Milan (Former Night Mayor, Amsterdam), Jocelyn Kane (Former Executive Director, San Francisco Entertainment Commission), Juan Carlos Gonzále (Nocturnal Delegate Of Valparaiso, Chile) and more, the guide presents actionable, tested examples of how cities around the world have managed, supported and developed their night time economy offer in a variety of ways.
Mirik Milan, Former Night Mayor, Amsterdam and Co-Founder, Vibe Lab says "We're on the forefront of a global movement in night time management. This guide will inspire many cities because it shows the limitless possibilities for improvement the night brings. Cities benefit from having a vibrant night time from social cultural and economic perspective. This Night Time Guide can be the first step for many cities to become thriving 24h cultural and economic hotspots. This guide can be the stepping stone for many cities to improve their night time management."
Ariel Palitz, Senior Executive Director, Office of Nightlife, New York City adds "As New York City's first Senior Executive Director for the Office of Nightlife at the Mayor's Office of Media and Entertainment, I have been given the awesome responsibility to not only create a new Office of Nightlife, but also to promote an economically and culturally vibrant nightlife industry, while serving the best interests of the city and residents of New York.

The Sound Diplomacy Guide to Managing Your Nighttime Economy truly is the invaluable toolbox it is intended to be. It helps clarify the many facets of nighttime economies around the globe, as well as illuminating strategies for managing nightlife that have been successfully implemented in some of the world's greatest cities. It is an honour to be part of the community of such visionary nightlife directors, and to have the opportunity to learn from them through resources like this excellent guide."
The result is a guide championing 11 key recommendations – the first of its kind – for all cities and places large and small to grow their night time economy through a 'Night Time Economy & Culture Plan'. This plan is the first to bring together varied, global tactics into one cohesive, implementable strategy.
As well as the launch event at Omeara on 9th July, Sound Diplomacy are also proud to present the inaugural Night Time Economy Convention, to be held on 15th November in Bogota, Colombia.
Part of Music Cities Events – the leading global conference series exploring the role of music and culture on our cities, places and quality of life – the summit will feature speakers featured in the guide alongside a number of keynotes, with a focus on Latin and South America. It will be co-curated by Seijas, local partners and Sound Diplomacy. It will be launched formally in July.
Upon its release, A Guide to Managing Your Night Time Economy is being offered for free at www.sounddiplomacy.com/night-time-economy-guide/. It is also available in Spanish at the same address.