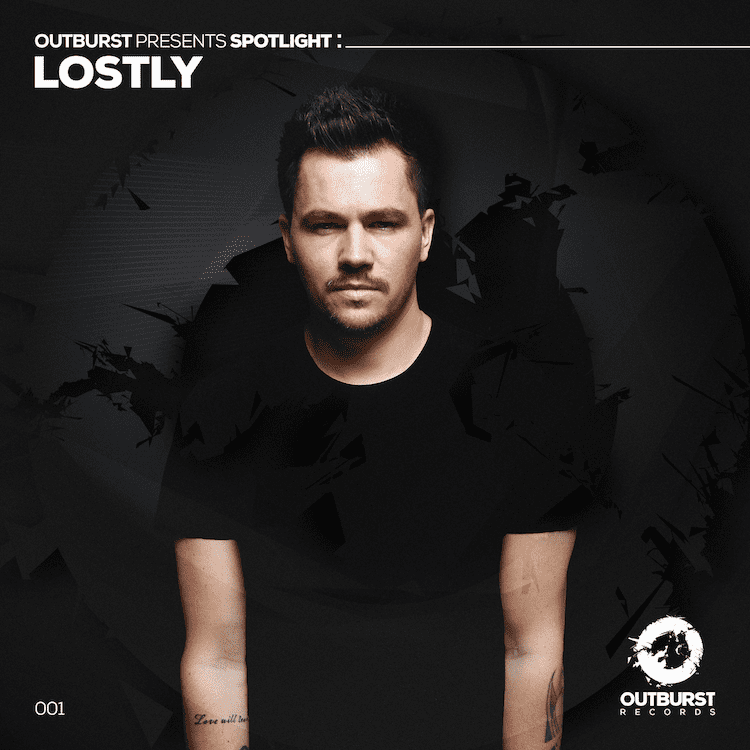 South Africa's own Lostly releases new album via Outburst Recordings
Outburst Records introduces our new album concept 'Spotlight' that will shine a light on some of our most prolific artists… and show the world their full musical potential! First to the stage, truly flexing his trance muscles is the uber-talented Lostly, who's prepared an artist album for us of epic proportions. Progressive, tech, uplifting and vocal trance; it's all right here in one beautiful executed playlist.
Based and living in Germany, Lostly (Andre Frauenstein) started DJing at the tender age of 13. With a burning passion for music he went all-out to break into an industry already brimming with talented artists. Throughout the years he's become widely acclaimed for his intense stage presence and outrageous on-stage antics, spanning several different musical scenes and movements.
What punctuates Andre's skills as a producer is his capacity to incorporate a range of genres and styles and infuse them with pure emotion. Whether its sitting behind the control board, playing to his followers, or searching for the next great release, his hard work and loyalty continue to shine through in his music. Lostly is a producer at the top of his game right now and he takes centre stage, into the 'spotlight' for this unique journey through the mind of a master!
"First and foremost I want to thank the team at Outburst Records who always believed in my music. To Mark and Stuart, you have been an incredible pillar in my career and I can't thank you enough for your guidance through it all.
To my wife Katya, thank you for putting up with this life, and for listening to these records over and over again at 2am. I love you.
To my family back home in South Africa, thank you for letting me pursue my dreams abroad, I miss you all very much.
To the Omega family, thank you for all your efforts and dedication throughout the years, and to Chris Duncan, I couldn't have asked for a better friend and manager in you.
Indecent Noise, much love bracie.
To Dirk Ulrich, Martin Stahl, and all my colleagues at Brainworx Audio & Plugin Alliance, our plugins helped create this.
Finally, to you reading this, I couldn't have done this without you. Thank you. Yours truly – Lostly."

Tracklist:
01. Since
02. The Art Of Acid
03. Nightwalker (featuring Emma Gillespie)
04. Rage At The Stars
05. Memories Of Home
06. Restless (featuring Emma Gillespie & Igor Nembrini)
07. Away
08. Nothing Left
09. Let Us Never Forget
10. Coffin Corner
11. Causeway
12. Dance With The Devil
13. Head On
14. One Last Look