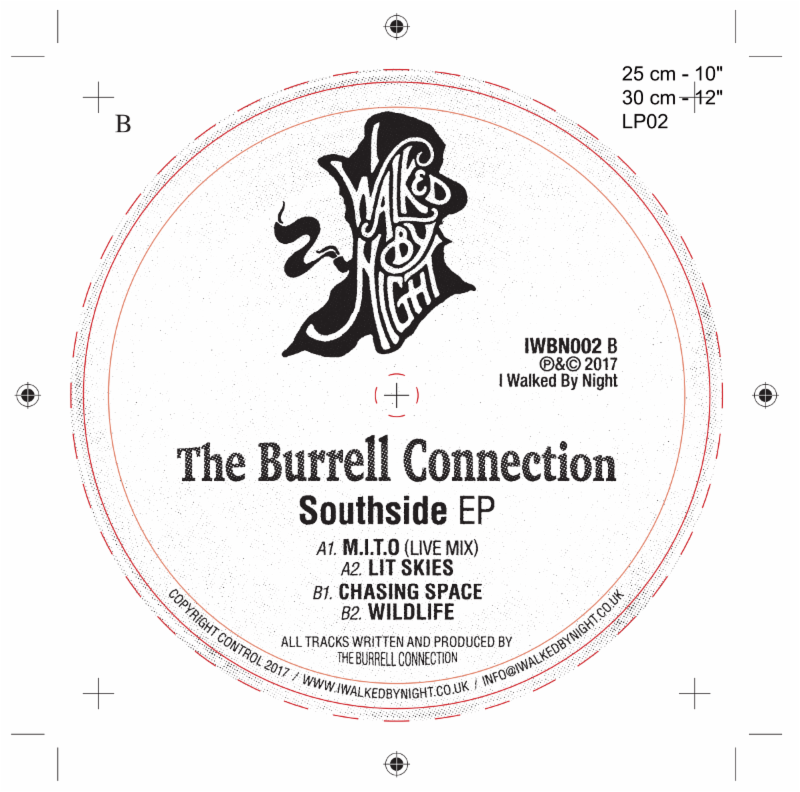 The Burrell Connection - Southside EP
The second release from Krysko's I Walked by Night comes firing out of the Southside of Glasgow. A young man by the name of The Burrell Connection has been flying under the radar for a few years now. A Perth native / Glasgow immigrant, The Burrell Connectionhas been making music since he was 15, his first release coming via West End Communications in 2015. He has most recently appeared on Craigie Knowes' rock solid second annual War Child fundraiser alongside Legowelt, Shanti Celeste, Neville Watson and many more.
'Southside' came to life with a Juno 6, Yamaha Dx21, Roland TR8, Korg MiniLogue and twisted samples, most tracks the product of one single take with little post editing. The EP oozes raw energy and shows off a delicate, deft touch. After debuting at the Warehouse Project in 2016, The Burrell Connection is gearing up for his first live show in 2017.
EP Title: Southside
Artist: The Burrell Connection
Label: I Walked By Night
Release Date: July 21st 2017
Format: Vinyl, Digital
1. M.i.t.o. (Live Mix)
2. Lit Skies
3. Wildlife
4. Chasing Space