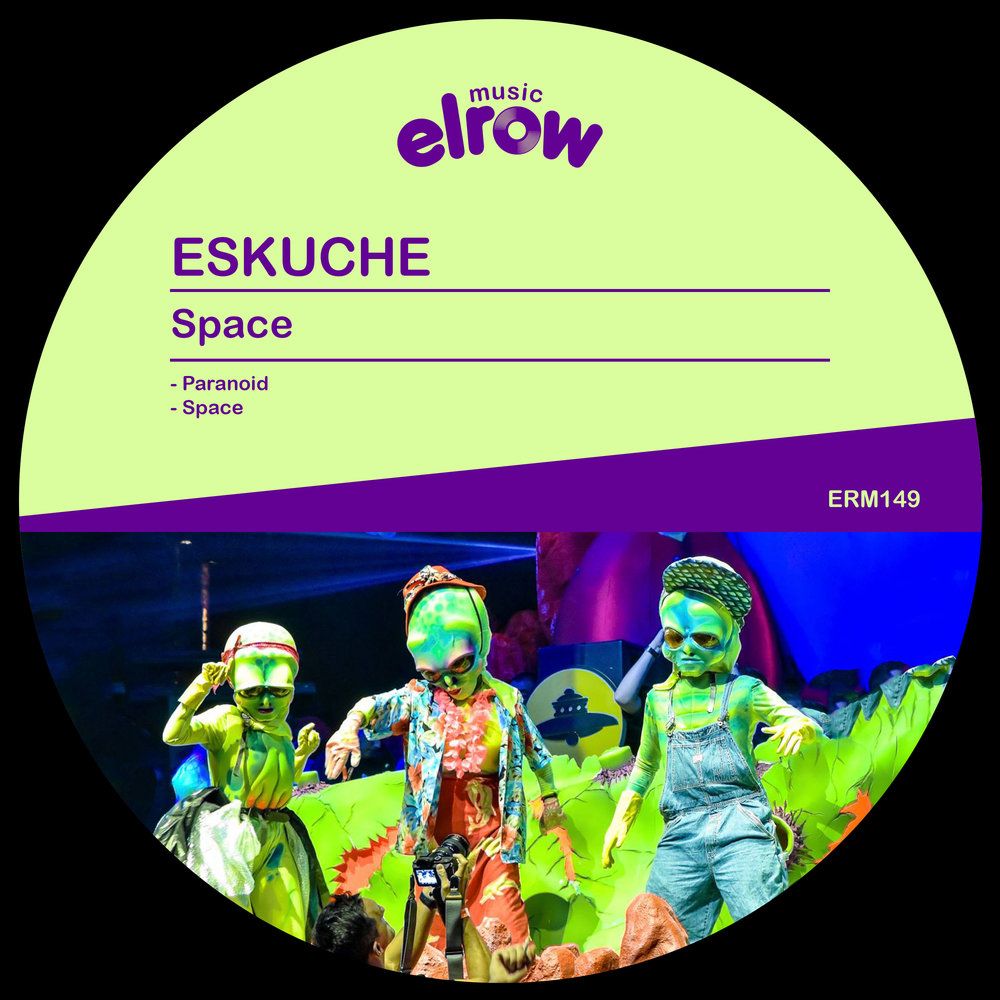 Eskuche - Space EP
After another great delivery of high rolling remixes, elrow Music is back with our 149th release, by one of New York's most promising and rising stars: Eskuche.
The American producer and DJ, now based in Ibiza, delivers us this 'Space EP', a groovy tech house affair filled with joyous energy. The EP opens up with 'Paranoid (Original Mix)', a groove heavy track, with a steady progression, a great female vocal hook, and a trancey melody with acid touches, perfect for any moment on the dancefloor.
The B-side of the record has the track naming the EP, 'Space (Original Mix)', a percussion and FX heavy track, with almost no melodic presence and a building structure that breaks softly past the middle of the track, making this the perfect transient track for less energetic moments on the floor.
All in all, a nice delivery by Eskuche, that keeps building himself a nice profile in the scene. Our next release will be our 150th, a great landmark for us at elrow Music! Watch this space!