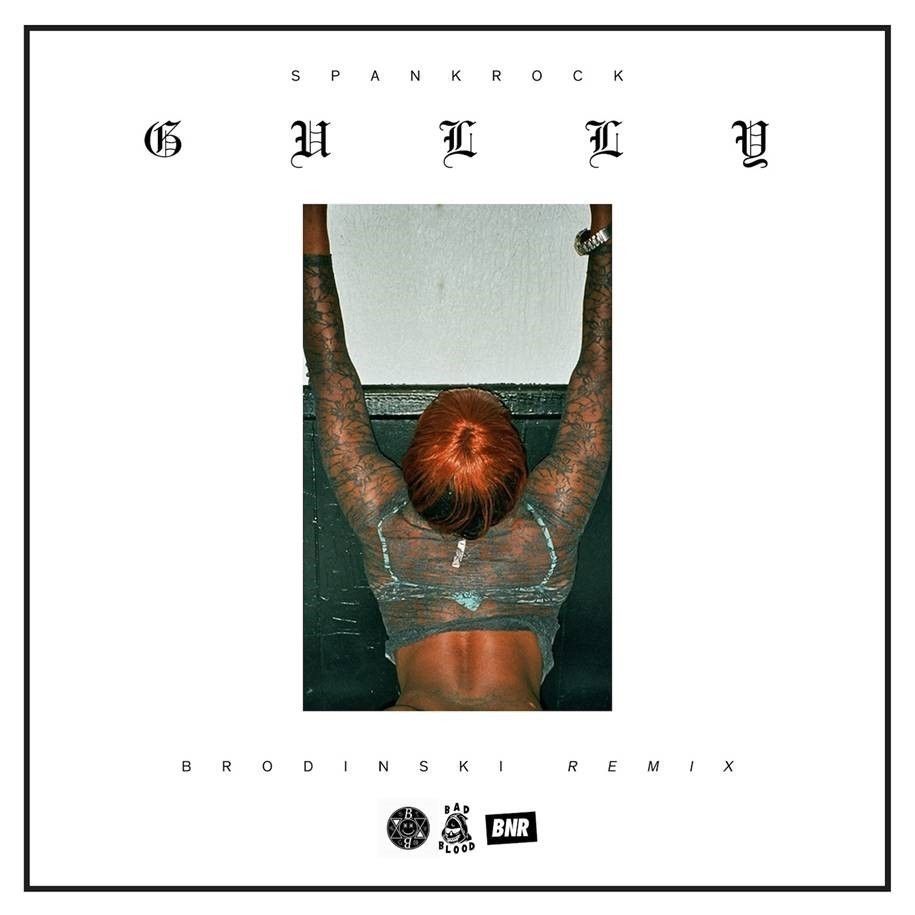 Spank Rock – Gully (Brodinski remix)
Baltimore and Philadelphia based cult rapper Naeem Juwan AKA Spank Rock dropped 'Gully' back in May, flowing effortlessly over an early 90's house inspired beat by young New Orleans-based producer Kid Kamillion and Boys Noize. The track has recently been played in sets from A-Trak, Brodinski and Alex Ridha himself and offers a taster of his new material ahead of the release of his upcoming 'Startisha' EP.
Spank Rock has been serving up a provocative selection of intellectually and politically charged hip-hop for the best part of a decade with his 2006 debut and cult favourite 'Yoyoyoyoyo' cementing its place in hip-hop history with it's innovative blend or rap and electronic music. After helping to fuel the Philly party scene alongside Diplo, Santigold and Amanda Black, he released his second album, 2008's 'Bangers & Cash,' with pop fledgling Benny Blanco at the helm. Collaborations with Boys Noize, LE1F, Big Freeda and Santigold have kept him busy and with new material to release, Spank Rock is well and truly backŠŠ.
French Producer Brodinski means serious business with his own Bromance Records these days. Championed by heavyweights Busy P, 2 Many DJ's, Tiga to name a few, he has made it his mission to share a healthy obsession with quality dance music with the masses. Here, he gives the original a trademark techno rework and heavy dose of rave with its pounding, gassy kicks and rapid snares.