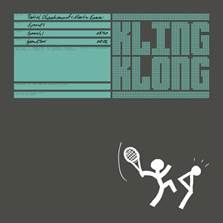 Patrick Chardronnet & Martin Eyerer - Spank!
Support from Matthias Tanzmann, Adriatique, Davide Squillace, Martin Landsky, Kaiserdisco, Enrico Sangiuliano, Victor Ruiz, Marco Resmann, Noir, Mat.Joe, Stefano Noferini, Ramon Tapia….
It obviously had to have a great effect when Kling Klong head honcho Martin Eyerer could convince legendary german producer Patrick Chardronnet (Eve By Day) to spend some common time in the studio. And the result should definitely spank any festival floor this summer.
Check:
www.facebook.com/KlingKlongRecords
www.facebook.com/martineyerer
www.facebook.com/chardronnet