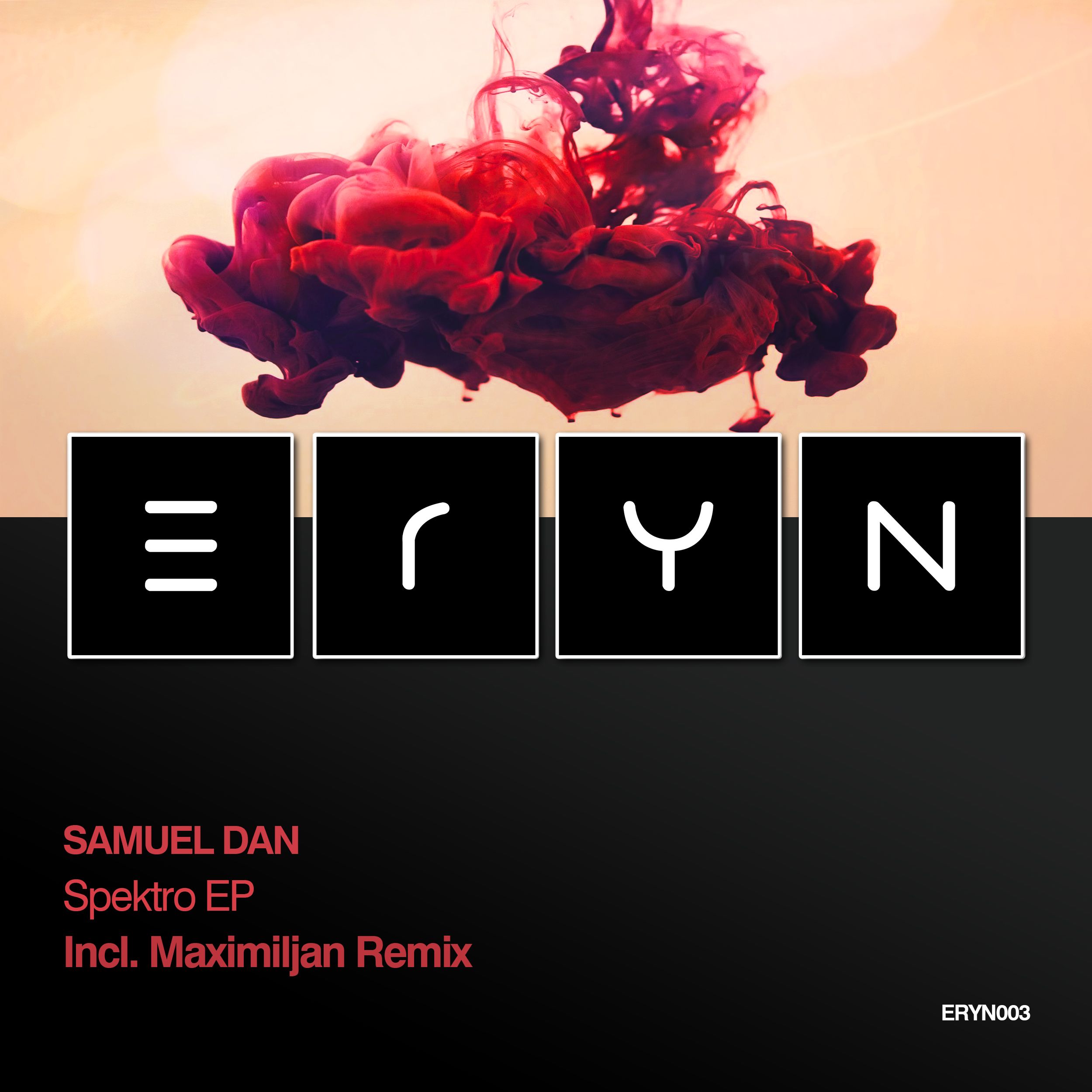 Samuel Dan - Spektro EP
Early September will see Samuel Dan release a new EP via his ERYN imprint, coming in the shape of the 'Spektro' EP and accompanied by a remix from Maximiljan.
Samuel Dan has been a prominent name in contemporary house music over the past six years via his releases on labels such as Dirtybird, OFF, ViVa, Area Remot and Upon You to name a few, as well as collaborative work with Affkt, German Brigante and Thomas Gandey. Here though we see Samuel positioned once again on his very own ERYN imprint with an exciting new EP.
Title track 'Spektro' opens laying the foundation with an energetic percussive feel alongside an amalgamation of filtered and pitched vocals and choppy bass hits. 'Wonka' follows and embraces a similar aesthetic with sweeping filtered vocal lines, shuffling snares and menacing square wave bass stabs.
Dutch producer and Avotre/Moon Harbour affiliate Maximiljan reworks closing track 'Trust' next, laying down a smoothly progressing, dubbed out composition over six and half minutes before the original mix round things out with Samuel Dan's frenetic and rugged style again.
Samuel Dan's 'Spektro' EP is out on ERYN 5th September 2016.
1. Spektro
2. Wonka
3. Trust (Maximiljan Remix)
4. Trust