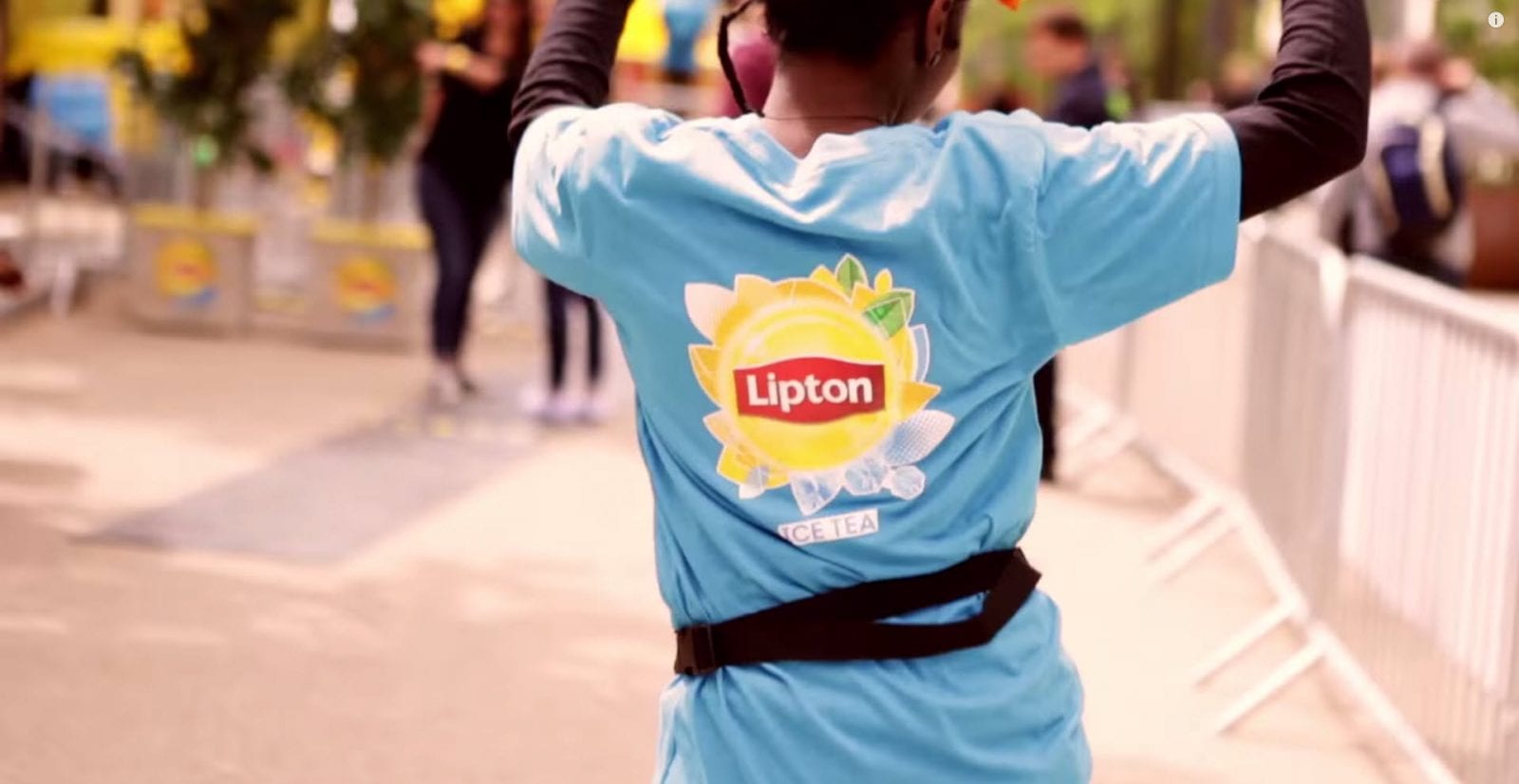 Sponsored Video: The Lipton Ice Tea Summer Campaign
If you're baking in this summer heat wave, we've got something that may just make your day. For office dwellers, shoppers, tourists and families alike, Lipton Ice Tea has come to the rescue with a series of early morning events, sure to refresh you enough to make it through these hot summer days.
As part of the fun, Lipton brought a bright yellow 100m waterslide to London City Centre's King's Boulevard, just in time to thrill early morning commuters, and it took no time at all for them to join in the fun. From suited and booted office workers, to those dressed for the beach, everyone was able to enjoy zipping down the refreshing slide, carrying inflatable doughnuts, rings, and even a few sharks! There were also super soakers aplenty, leading to some fantastic cool water battles – and if that wasn't enough, tons of free Lipton Ice Tea, the perfect drink to refresh and revive in the morning.
There were free towels on offer too, so a quick drying off, and commuters and shoppers alike were ready to face the day head, a little more refreshed than usual, thanks to Lipton.
The 100m slip and slide was just part of Lipton's campaign to make summer mornings more refreshing, and there are a whole host of event planned throughout the summer. For more information, visit Lipton's Facebook Page, and to see the full video of the King's Boulevard's morning slip and slide, click here!