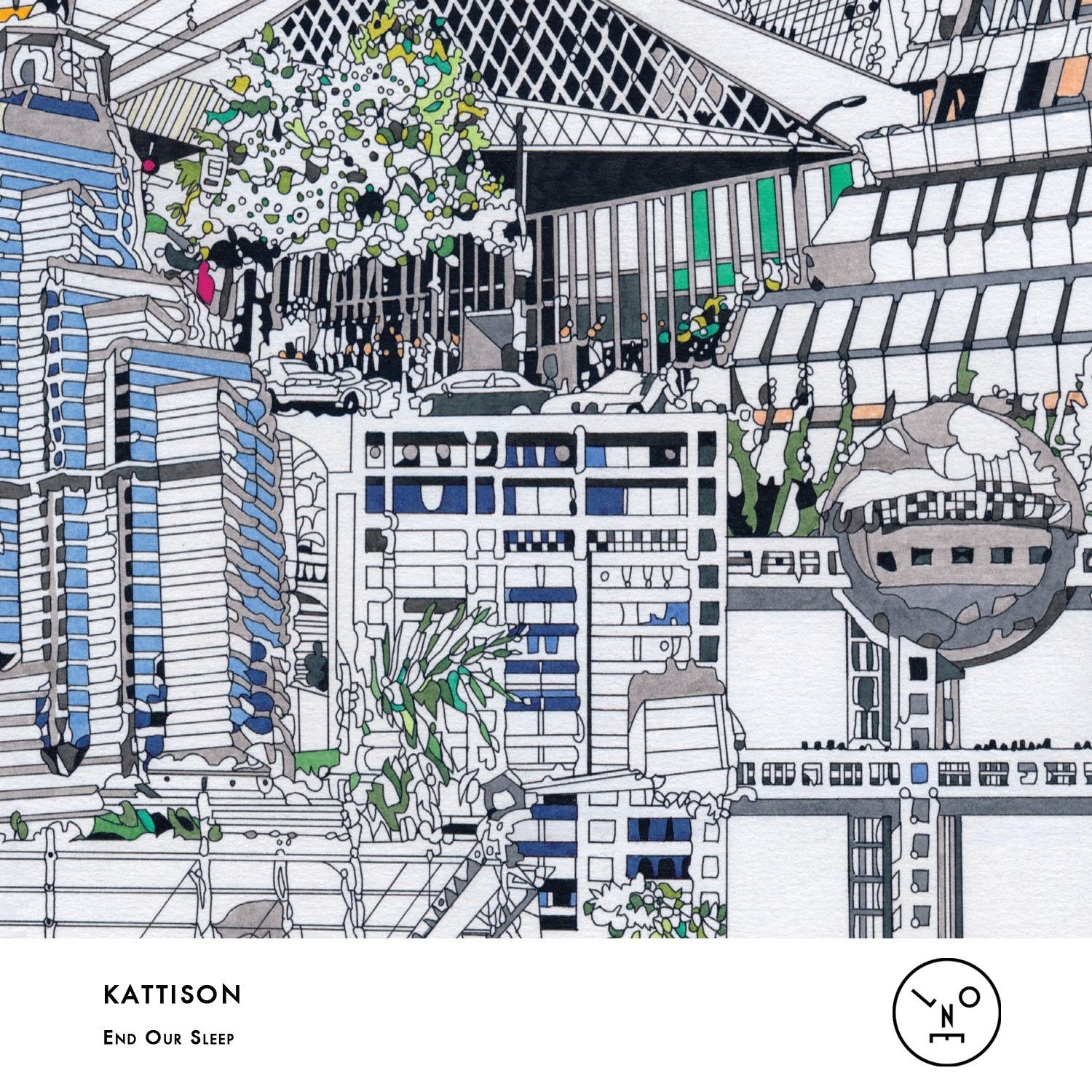 Kattison - Square Root
London based, DJ / producer Kattison is set to his release debut EP, End Our Sleep, via legendary DJ and house music pioneer, Sasha's imprint Last Night On Earth (LNOE).

Following the success of his debut single I Know Your Ready, released in October 2014 by way of Berlin-based label Greco Roman (the first release under his new guise), Kattison exploded onto the underground and subsequently continued to make waves with his bootleg of Caribou's 'Second Chance'.
The third and final track comes in the form of Square Root. Kattison allows the hard kicking bass and repetitive vocals to carry the majority of the track, leaving space for deep house influenced melodies and stabbing synths to induce hedonistic dance floor vibes.

Drawing influences from producers such as Dusky, Moderat, and Paul Woolford's esteemed Special Request project, Kattison draws on merging genres, fusing elements of jungle and breaks with house and techno.

With artists such as Annie Mac, Caribou, Monki, Danny Howard, Sinden and of course Sasha all championing his productions, Kattison is firmly cementing himself as a credible upcoming artist. And with a string of new releases lined up for 2015, including weighty bass production 'Who Knows The Maths' on the next instalment of the revered Black ButterSpread Love compilation series (out 21st June 2015), Kattison is set to further explode onto the house scene.