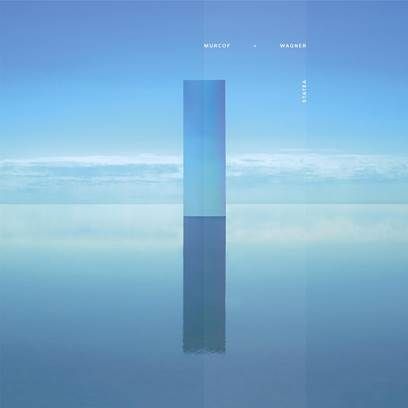 Murcof x Vanessa Wagner - Statea
As the 10th anniversary of InFiné records approaches, in their grand tradition of presenting a wide-spectrum of performers, nomadic projects, and bold collaborations are proud to deliver a new masterpiece in its discography – Statea by Murcof x Vanessa Wagner. The title of the album is a reference in old Italian to scales and a nod to the perfect balance between two units of measurement; in this case the artists' simpatico creative working relationship.
Appearing unusual at first, this collaboration between Mexican ambient figurehead Fernando Corona (better known as Murcof) and multi-award winning French classical pianist Vanessa Wagner surrenders a sublime logic. Both classically trained, their career paths took different trajectories, but converged toward the same enthusiasm when it came to minimalism. The project was initiated in 2010 at InFiné´s own creative retreat – the Workshop InFiné festival in Normandoux, next to Poitiers in France. Six years on from that initial meeting, and many captivating performances later, they've crafted a unique studio album that captures the essence of their concert.
This edit of their original interpretation of a classic Arvo Pärt piece perfectly mirrors the artists´ mutual search for unexplored cosmic soundscapes, while professing loyalty to the composer's original writing. Statea showcases a wide-ranging conception of minimalism including compositions by Philip Glass, Ligeti, John Cage, Erik Satie and Aphex Twin.