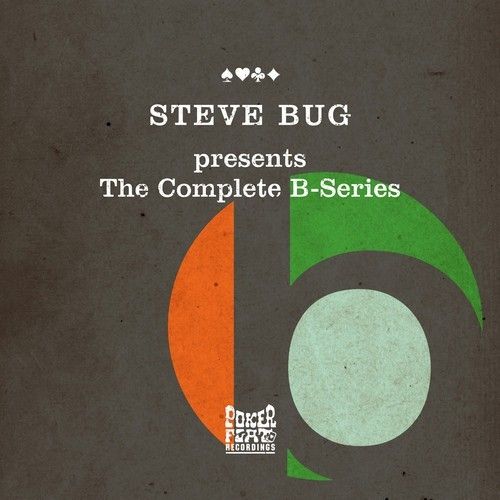 Steve Bug – The complete B-Series
Those who have followed the ever-interesting career of Steve Bug for some time will be ecstatic at this news – a full reissue of his seminal B-Series project from 2000 / 2001. The three EPs that appeared at the time were something of a sideway step for the Poker Flat boss – a journey into the more minimal sounds bubbling up from the Berlin underground at the time.
Across three statement-making releases, Steve managed to capture, define and enhance the sound with his own twisted take on the house meets techno blueprint. Gathered together for this digital release, the nine tracks from the EPs sit perfectly together, and retain every bit of their freshness and bite.
'Feelings' and 'Crazy Bush' still sounds hugely vital – both sharing a percussive, driving house / techno vibe that will continue to work in almost any set.
'Nervous' (from the Vol 1 release) is a much more stripped down affair, and as with 'Weird Fantasy', is based around the tightly looped samples and off kilter sounds that would come to define the early 2000s.
'Eclectic' is techno through and through, and features a proto-wobble that will sit well with today's bass music scene, while 'Painkiller' features the unmistakable vocal work of the legendary Miss Kitten.
'I Got Rhythm' is also classic Steve Bug, injecting his unstoppable sense of funk into a driving house banger – a track, like all the nine cuts on The Complete B-Series, which retains a timeless, enduring quality.
www.facebook.com/pokerflat.rec
www.twitter.com/Poker_Flat
www.pokerflat-recordings.com