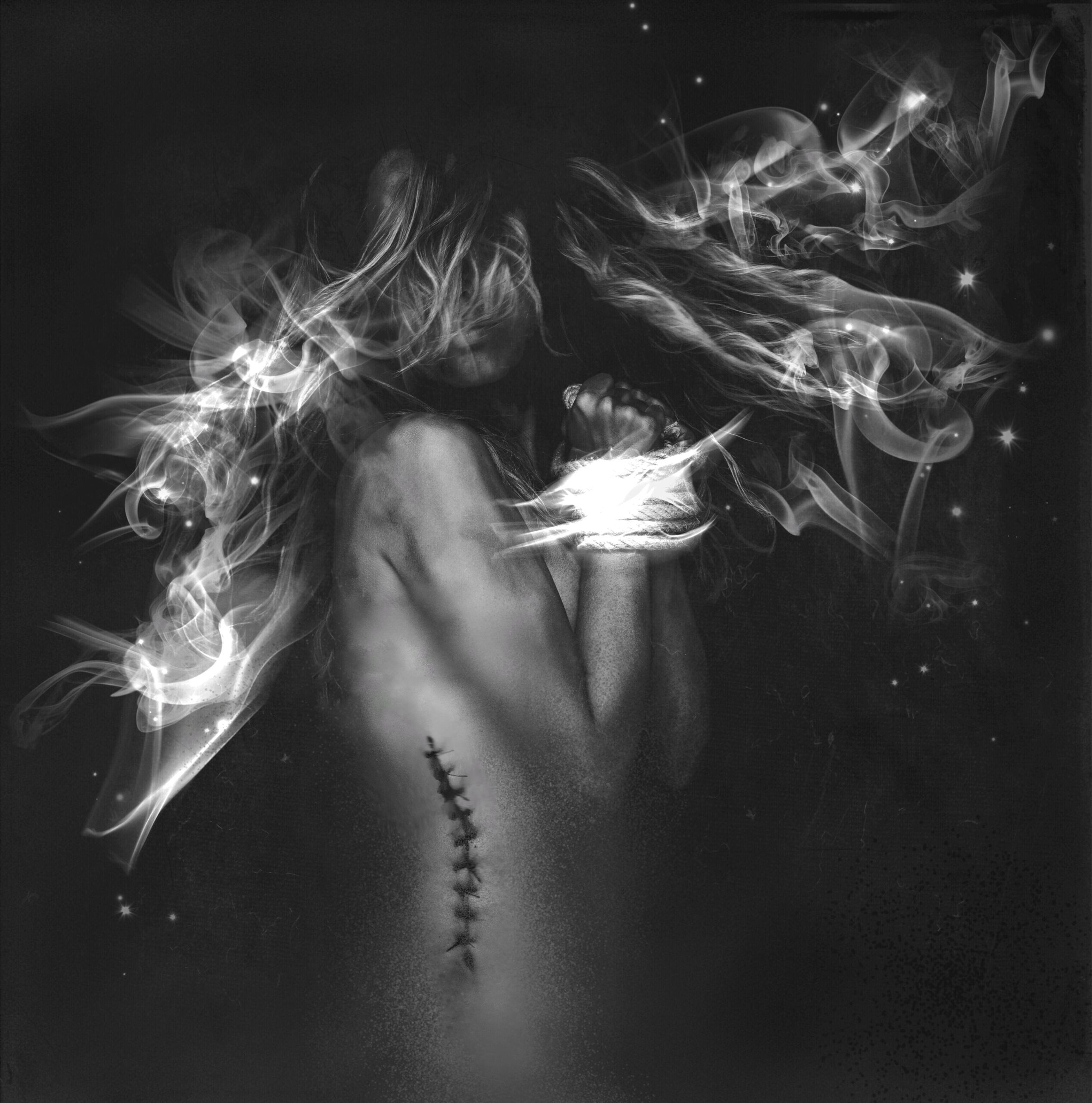 Verasect - Stitch
Darkwave electronic producer Verasect has released the first single, 'Stitch' from his upcoming EP "Sleep Stories", which is scheduled to be released independently on 28th September. From the dark synths and infectious claps that melt into the listener's ears, it's no surprise that London-based Verasect teamed up with legendary Dave 'Rave' Ogilvie (Tool, Killing Joke, Nine Inch Nails, Marilyn Manson) and award-winning Pete Lyman (FKA Twigs, Lykke Li, Banks, St. Vincent) for the EP's mixing and mastering, respectively. Dave Ogilvie is internationally acclaimed for his success in mixing music from the industrial electronic genre, so it's a dream come true to hear Verasect's brooding, industrial-inspired waveforms mixed by this Canadian production guru. The dark, seductive vocals weaving their way between Verasect's powerful glitch beats belong to electro-songstress Amy Kirkpatrick, whose moody vocals are well-known for contributing to the sound that was Data Romance, a popular industrial darkwave group who, although since disbanded, were crucial to the underground electronic scene in Canada.
Although Verasect is originally from New York City, you can find him creating music all over the world, spending a great deal of his time in London, or on international busses, airplanes and trains, producing from his iPad and gleaning inspiration from the world around him. The name Verasect rolls beautifully off the tongue, and is a name that alludes to the depth and intelligence of not only the musician himself, but also that of the music. The name was inspired by the Latin phrase "Veraciter Sectari", which translates to "hunt the truth", a fitting name for music that produces an unparallelled honesty and rawness for the listener.
Verasect manages to combine both classic and modern elements flawlessly with his sound, ultimately creating something that is at once both old-school industrial in it's delivery, as well as crisp and modern. The sound can be compared to legendary dark electronic household names such as Depeche Mode and Nine Inch Nails but also brings to mind the contemporary experimentation and bombastic energy of Crystal Castles and Purity Ring. Verasect's unique sound also has its place in the underground wave scene, and can be held up with darkwave royalty CHVRN, as well as the likes of Klimeks. Far from predictable, Verasect manages to create moods that bring award-winning composers such as Trent Reznor and Atticus Ross to mind; unique pieces of glitch create a soundscape where dark synth sounds and ethereal vocal edits can twist and turn, taking the listener into what feels like another realm. The way Verasect artfully mixes grimey bass with female vocal melodies that are often delicate and emotionally delivered is stylistically in the same league and Björk, Grimes or even CHVRCHES, artists that manage to create synergistic anthems out of seemingly jarring bytes of sound.
Verasect's latest single 'Stitch' begins with an electrifying synth-bassline and concise, deep beats which slowly build into powerful peaks of glitch. Once Verasect has brought forward Amy Kirkpatrick's vocals in the song, there's no going back. The manipulation and layering of melodic vocal lines sets the mood for the rest of the track: dark, hypnotic and brooding. Verasect breaks down the boundaries of darkwave and vocal-led electronic music with his compositions, making sure that his tracks grab attention, while still paying homage to the building blocks of the alternative electronic scene.
Verasect explains how, "Stitch is about vulnerability and the power of human connection. After I left everyone I knew behind and moved to London. When I came up with synth bassline for 'Stitch', it resembled the waxing and waning anxiety I'd experience sometimes while lying in bed. The only way I could cure it was to call a friend back home and connect. Now I understand better why people go insane in solitary confinement." This mood cuts through with searing precision in 'Stitch', not only when it comes to lyrical content, but in terms of the overall sound that leaves a lasting impression on the listener.