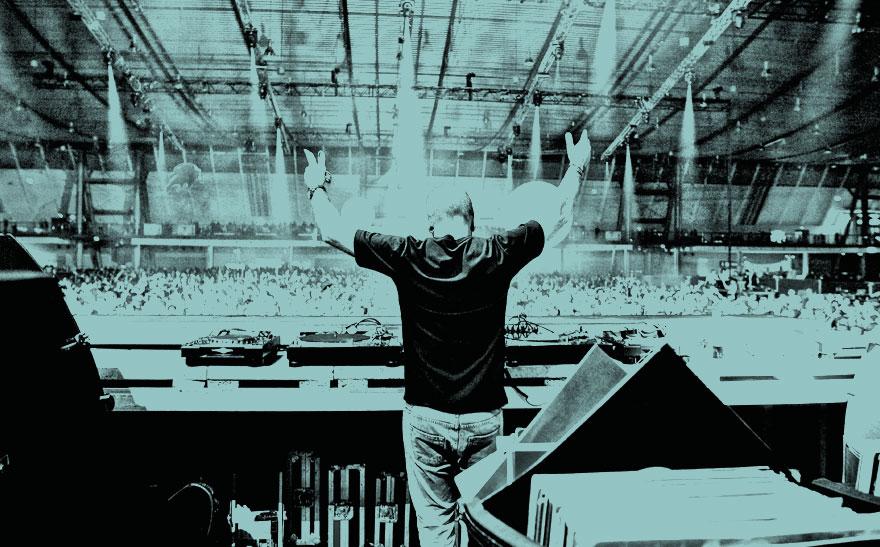 Stuttgart Electronic Music Festival
Always save the best for last! The Stuttgart Electronic Music Festival, short SEMF, marks the grand finale and closes the chapter of this years festival experience. On Saturday, 14th of December, the trade fair and congress centre in Stuttgart becomes the centre of the international electronic music scene.
Sven Väth, Luciano, Chris Liebing, Maya Jane Coles, Lexy & K-Paul, Westbam – the headliner density rises parallel to the venues dimensions: four floors on thousands of square meters make the SEMF 2013 to the biggest festival for electronic music in south Germany.
The SEMF 2013 lies some weeks ahead of us but the demand for tickets has rapidly grown. Limited "early bird tickets" were sold out after only 12 hours.
One reason might be the increased line up that has expanded even further since last year ́s event. This time Luciano joins headliner Sven Väth. The head of "Cadenza" and "Vagabundos" is currently one of the worlds most requested DJs. Chris Liebing is joining us once again, reinforced by Marcel Dettmann, resident DJ of Berlin ́s world famous club "Berghain".
Today ́s most important Deep House producer from England, Maya Jane Coles, is joining SEMF and from Austria we welcome the chart breakers Klangkarussell. With Westbam we have one of Germany ́s Techno and rave-movement icons on board. Earning lots of respect from fans and the press for his album "Götterstrasse", he is currently celebrating 30 years behind the decks. So far a small insight on this year ́s program.
In total there will be over 30 national and international top acts performing at the upcoming SEMF 2013. The festival grows with the line up. The ICS-Congress Centre, being the second hall of the event, expands the entire festival area to four floors each equipped with powerful sound systems and stunning light and video technology.
Besides that, the SEMF guests can expect plenty of show and performance acts and last but not least, the legendary SEMF mascot DUNDU.
Line Up: Sven Väth, Luciano, Chris Liebing, Marcel Dettmann, Moonbootica, Lexy & K-Paul live, Maya Jane Coles, Len Faki, Oliver Koletzki, Karotte, Westbam, Dominik Eulberg, Gregor Tresher live, Klangkarussell, Gary Beck, Matador live, &Me, RAR (Rampa & Re.You) live, Julien Bracht live, Argy, Konstantin Sibold, Casseopaya live, RAM, Crackpots, Raphael Dincsoy, Domenico Mazza & Oli Brünemann, Jul!, Kneer & Koegler
Tickets available for 47 Euros plus fee:
www.semf.net
www.facebook.com/semf.net