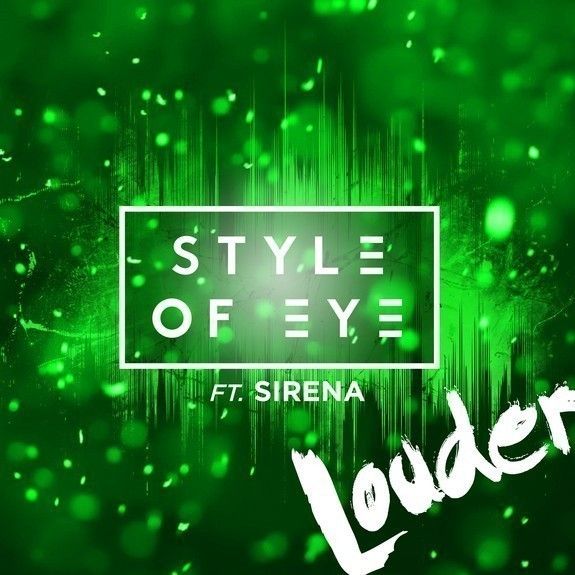 STYLE OF EYE – LOUDER
Linus Eklow AKA Style of Eye just keeps on giving. Having released his much-anticipated sophomore album, 'Footprints' earlier this month to great acclaim, the Swedish luminary now drops the official video to his latest hit, 'Louder'!

Premiered on EDM.com, the video comes out at a moment in which Eklow continues to effortlessly chop and change between the Style of Eye moniker and his other role as one half of dance music's hottest duo right now, Galantis. 'Runaway', the latest track from Galantis hit the #1 spot on Spotify's Viral Chart and HypeM Popular Chart this October but now Eklow is switching back his attention to release visuals to one of his most adored tracks from the LP.

The video to 'Louder' is one that perfectly suits the uplifting and roaring theme of the track, with cheerleaders living in what appears like a desolate future in which only the strong survive. Using the warped and purring vocals of fellow countrywoman, Sirena, 'Louder' harks back to some of Style of Eye's most celebrated recent hits, with elements of the production bound to remind fans of his innovative work on Icona Pop's smash hit, 'I Love It'.


'Louder' was also remixed by some of the dance space's most up and coming talent recently, with Botnek giving their own 'Weirder' spin on things, whilst dancehall-modernist Ape Drums lay down his own trapstastic edit of the original.

The release of 'Footprints' capped off what was truly a special 12 months for the Swede. Having garnered platinum status in his homeland for 'Kids' earlier in 2014, the producer was also able to combine his individual efforts with that of his Galantis project which came on in leaps and bounds as they hit the #1 spot on iTunes Dance Charts for their debut self-titled EP.

As the year begins to draw to a close, Style of Eye isn't letting anything slow him down as he finishes up his sold-out tour with Galantis before jetting off on his very own 'Footprints' celebratory journey across Europe. Make sure you're on board and not missing out!