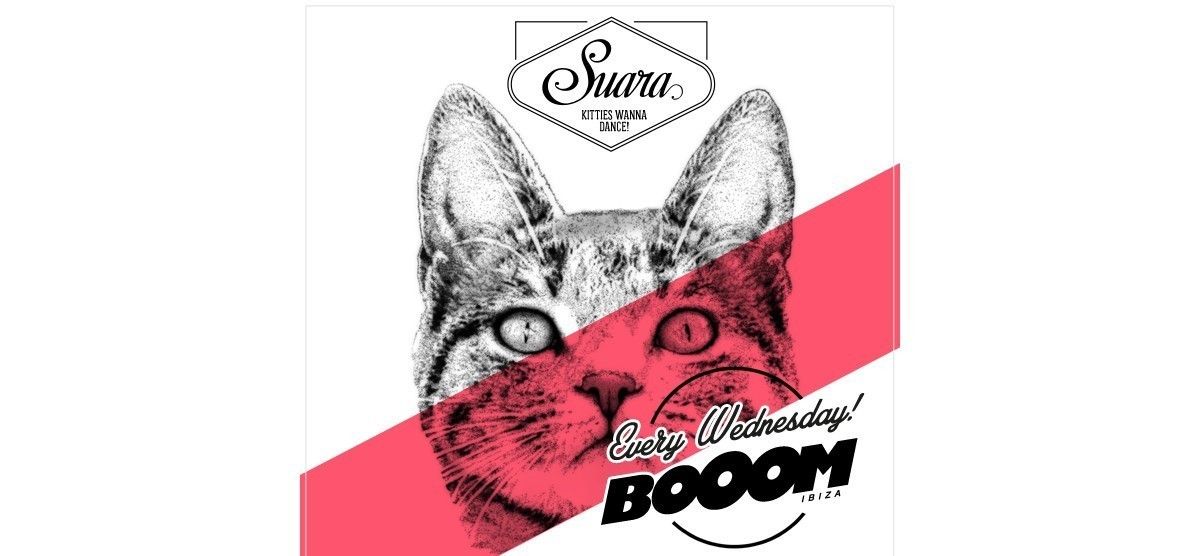 SUARA @ BOOOM IBIZA – FULL SEASON LINE-UP
Earlier this month, Spain's illustrious House and Techno imprint Suara announce its 17-week Wednesday night residency at Booom Ibiza running from June 4th until September 24th.
Since then Suara's master cat Coyu and his team have been working hard behind the scenes to finalise the amazing full line-up for their first season which we can now reveal includes:Coyu, Pleasurekraft, Kenny Larkin, Kevin Saunderson, Tiefschawrz, Tube & Berger, Gui Boratto, Agoria, Kolombo, Christian Smith, Gary Beck, Noir, Edu Imbernon, Pig & Dan, Dosem, Carlo Lio, Uto Karem, Jay Lumen, Marco Bailey, Rodriguez Jr., Betoko, D-Nox & Beckers, Monkey Safari, Affkt, Ramiro López, Veerus & Maxie Devine, Mat.Joe, Jewel Kid and Adrian Hour plus more names to be announced!
Coyu says "It's so exciting that anyone visiting Ibiza this season can enjoy a weekly Suara experience. The kitties won't let you down as whoever wants a high quality dance will get one. We have a wonderful team of people and an incredible roster of DJs lined-up to play for us plus many surprises to come throughout the season. See you on the island, Meeeeow!"
Furthermore, Suara will donate a percentage of the benefits of their party at BoOom to different cat shelters and associations in Ibiza via the Suara Foundation.
To grab the tickets:
http://smarturl.it/ SUARAxBOOOM