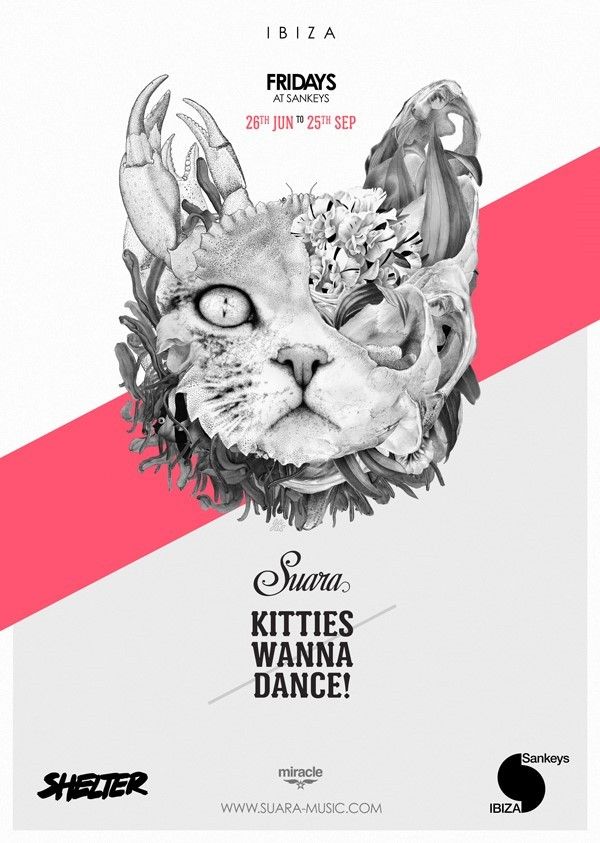 SUARA new residence in Ibiza: Fridays at SANKEYS
Suara, the bright and successful record label of Coyu , returns for the second year in a row to the Ibizan summer. In this occasion the weekly appointment will take place every Friday from June 26th until September 25th.
The new place where all 'kitties' must pilgrimage in order to dance without compassion is the SANKEYS – IBIZA (The Lab). Soon we are going to release the line-up for this promising new season composed of 14 dates.
In the words of Coyu himself:
"Suara had a first dreamed season at Ibiza. I never could have imagined how amazing it would be to live from inside the Ibiza experience. However, it wasn't easy at all. We all known the implied difficulty to create something new and different in the island, especially because of the stiff competition to which we are subjected every week… Sankeys was Ibiza's 2014 revelation. Also for being the only real club on the island, and not just a macro club, it's an honor to settle there our summer residence. Is the opportunity to show to the world that Suara has arrived to the island to stay, and we will give everything in our power so that anyone approaching Sankeys on Friday will leave with a ear-to-ear smile. "