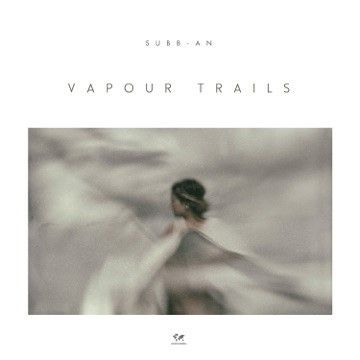 Subb-an – Vapour Trails
After the huge success of 'Say No More' featuring Azari & III's Cedric at the beginning of the year, Birmingham bred Subb–an is back on board Crosstown Rebels to deliver yet another incredible release. 'Vapour Trails' is a solid, driving club track with that distinct Subb–an sound featuring highly captivating vocals from Amsterdam's The Million Plan. Also directed straight at the dancefloor with a deep hypnotic breakdown, the 'Terrace Dub' perfectly fits into the series of 'Terrace' remixes the talented producer has released lately. Specifically requested as remixer by Subb–an, legend Matthew Herbert delivers a completely new musical adaptation with fantastic use of the vocal that plays out as the track constantly evolves. On the b–side 'Oasis' leads with swinging grooves, progressing into prominent hats, a unique stabbing bassline and a trippy vocal from Whitney Fierce formerly of Hercules & Love Affair. Released as digital only 'Black Fire' radiates a mysterious middle eastern ambience, with Whitney again providing the vocals over a more seductive track.
Now living in Berlin, Subb–an is a DJ, producer and one of the most exciting new British live acts of recent years due to his dedication and hard work. His prodigious studio talents have seen him release on Spectral, Crosstown Rebels, Visionquest and Cocoon. He also has another release forthcoming on his own One Records, now in its fifth year which he co–runs with Adam Shelton. Last year he joined the Crosstown Rebels crew on the 10 Years world tour playing multiple dates. This summer has seen him take his new live show on the road appearing at the likes of fabric, Warehouse Project in Manchester, Panorama Bar and Glastonbury where he closed the Genisys stage.
Willem de Bruin is one half of the The Million Plan whose vocals feature on the release. They are a duo from Amsterdam who are working on their first EP and are currently working with Sir OJ and Tom Trago
Musical genius Matthew Herbert ignores all boundaries. Playing the likes of British Sound Library for his Boiler Room show, he also recently took up residence with his band in a special studio in the carpentry of the deutsche opera Berlin to compose, record and mix an album from scratch in a week.
A classically trained vocalist and DJ in her own right, Whitney Fierce is a tour DJ for New Order alongside DJing for the likes Dior in Paris, Nylon in New York and the Mayor in LA.