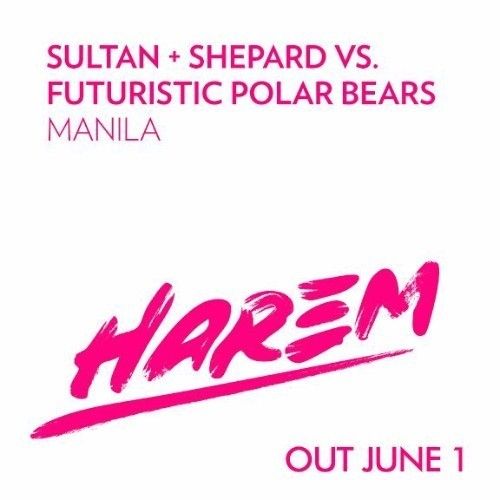 Sultan + Shepard Vs Futuristic Polar Bears - Sultan + Shepard Vs Futuristic Polar Bears – Manila
Forming the ultimate studio tag team, Canadian super-producers Sultan+Shepard have teamed up for a true thrilla in 'Manila' with the UK's chart-smashing trio Futuristic Polar Bears, teaming up for one super heavyweight offering that promises to pack a hefty punch.
Returning to Harem following last year's success with 'Game Over', Futuristic Polar Bears have stepped into the studio with Sultan+Shepard to create what is looking to be one of this summer's biggest progressive weapons. Leading with drums and percussion aplenty, the stadium-sized 'Manila' throws caution to the wind with an anthemic vocal and blistering laser-like synths that'll turn dance floors to rubble.
A release that unites two of dance music's most accomplished production teams, Manila is a triumph that successfully brings together flavours of progressive and future house in a single knockout round. The Grammy-nominated Sultan+Shepard continue to show their talent for harnessing raw energy in sound and with Manila they'll prove, once again, that their Harem imprint is a label with a gold standard and serious intentions.
It's the first time that the arctic trio known as Futuristic Polar Bears have collaborated on Harem, and if their recent chart successes are anything to go by, it might not be the last. Bringing the sound that has made them one of the UK's most successful progressive exports and combing it with Beatport's 'Kings of the progressive scene' means that we're expecting nothing less than a total KO when the bell rings for Manila on June 1st.